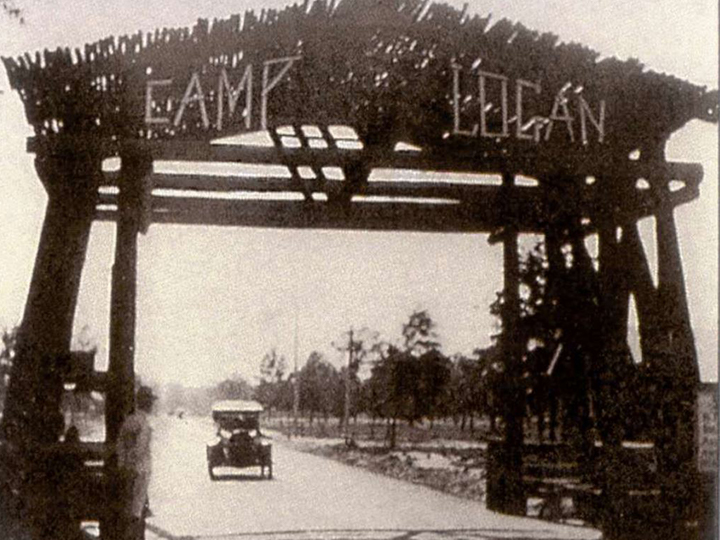 A University of Houston honors student is reaching into the past to carve out her intended future as a research archivist. Specifically, Livia Garza is examining the history of Houston's Memorial Park and how, not so long ago, it almost ended up with an oil derrick smack dab in the center.
"Since the drilling never happened, I've had to piece together the story because people don't really remember things that don't happen," said Garza, who is majoring in liberal studies, which combines three minors instead of the traditional major and minor. But the story of Memorial Park, with its potential of oil bubbling beneath the surface, has the earmarks of a thriller as big as Texas, combining tales of family money, possible legal feuds, environmental outcry, mystery and politics.
Garza will present the gripping details at the 14th annual Undergraduate Research Day on Thursday, Oct. 18, 2018. From 4-6 p.m., student research posters will be on display on the second and third floors of the MD Anderson library, as well as in the Elizabeth D. Rockwell Pavilion and Honors College. Undergraduate Research Day is coordinated by the Office of Undergraduate Research, which serves all University of Houston undergraduate students. Garza is just one of more than 300 students who will participate, sharing research from all fields of study.
A UH survey of 167 undergraduates proved what educators have increasingly stressed - that providing undergraduates an opportunity to conduct their own research yields dividends beyond the research findings. In the survey:
93% of the students said they will continue pursuing their current academic major after involvement in a UH research program
92% of the students will continue pursuing research in same field after involvement in a UH research program
81% of the students agreed that undergraduate research develops critical thinking skills
86% of the students agreed that undergraduate research facilitates independent learning
88% of the students agreed that undergraduate research prepares a student for further education and/or career
"Participating in undergraduate research can help a student better understand the basic concepts of their chosen field and explain why the classroom theories and applications are important," said Stuart A. Long, associate dean of undergraduate research and the Honors College. "In addition, it creates strong mentor relationships with faculty and can better prepare students for their future careers."
As for Memorial Park, formerly Camp Logan, a World War I training camp, it was bought in 1923 by the sons of former Texas Gov. James Hogg. The Hoggs then sold it to the city of Houston with the proviso that it be named Memorial Park in honor of WWI soldiers. It wasn't until 1975 that oilman George R. Brown claimed the Hogg family had given him permission to drill in Memorial Park and he got further permission from Gov. Hogg's daughter, Ima Hogg. But the drilling never happened after a community uproar complete with protests, debates, City Council meetings and a folk music concert.
"Despite being an often-forgotten facet of Houston's history, the prevention of drilling in Memorial Park sets an example through which we can evaluate the perceived concerns of resource extraction in natural areas," said Garza. 
Undergraduate Research Day is supported by the UH Office of the Provost, the Division of Research, the Honors College and the Cullen College of Engineering.
---