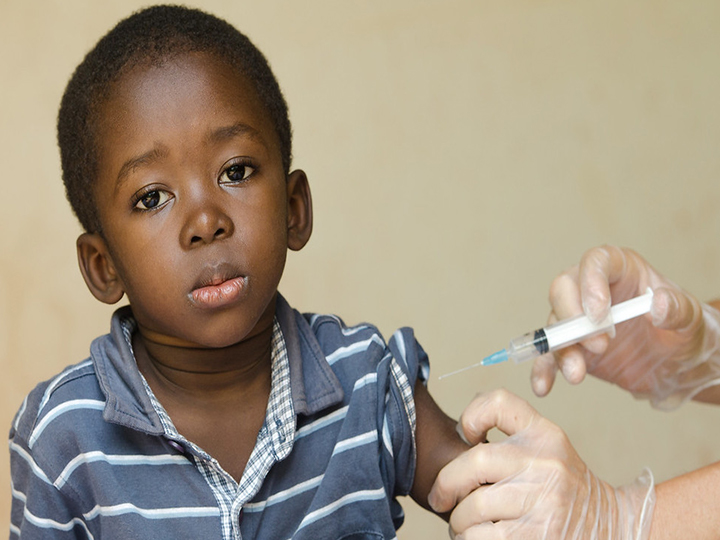 As part of a $6 million effort to establish new therapies for high-risk pediatric liver cancer, Navin Varadarajan, associate professor of chemical and biomolecular engineering, will modify T cells to recognize and kill glypican-3, a molecule found in liver cancer cells.

Inherently that's what the immune systems' white T cells do –they fight invaders or infections. It is also what Varadarajan does. With two previous awards from the Cancer Prevention & Research Institute of Texas (CPRIT), Varadarajan is working to improve effectiveness of T-cell immunotherapy. On this CPRIT multi-investigator research award, he joins Andras Heczey, a physician researcher at Baylor College of Medicine, in examining one of the most common forms of liver cancer in adolescents, hepatocellular (HCC) carcinoma. HCC patient survival rates are under 30 percent.
No effective cure is available for most metastatic hepatocellular tumors. Current treatment includes surgical resection or liver transplantation in combination with dose-intensive chemotherapy regimens -associated with significant morbidity in HCC – or which may cause low blood cell counts, hearing impairment, speech and cognitive delay and long-term damage to the heart. "It is thus critical to develop new, effective and safer therapies," said Varadarajan.
T cell-based immunotherapy has worked in other types of cancers, like leukemia and lymphoma. The team at Baylor will isolate the T cells, modify them with synthetic receptors and then Varadarajan will get to work.
"We have a platform for documenting how well T cells work and we will use it to determine which T cell properties are essential in fighting the cancer cells," said Varadarajan, whose team built the microscopy-based methods for monitoring cellular function.
Once determined, certain functions can be added or subtracted through genetic editing to make the T cell the best cancer fighter possible. The modified cells will deliver targeted and tailored therapy in clinical trials at Baylor.
"The hope is to get consistent and durable patient responses in pediatric HCC by using the power of immunotherapy," said Varadarajan, who credits CPRIT with the steps forward in immunotherapy.
"Texas taxpayers are amazing for funding CPRIT. Much of this research would not be possible without it," said Varadarajan. CPRIT's goal is to expedite innovation in cancer research and product development, and to enhance access to evidence-based prevention programs throughout the state of Texas. 
---