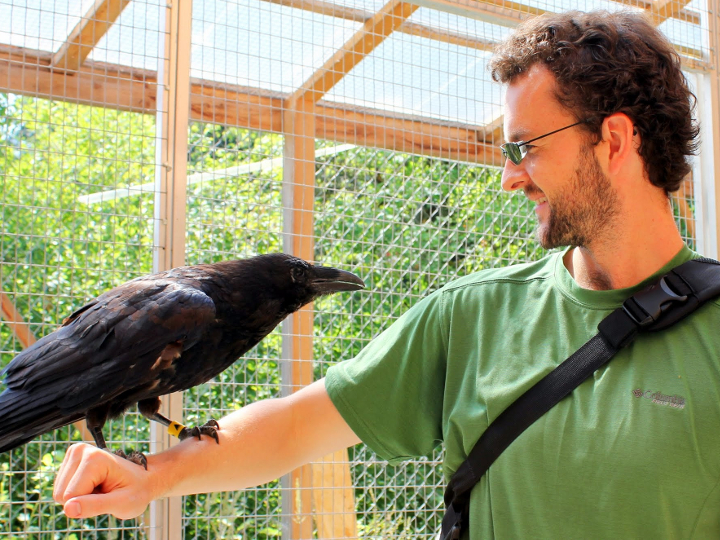 A philosopher from the University of Houston has received the 2018 Article Prize from the American Philosophical Association for work demonstrating that a wide range of animal species exhibit "executive control" in decision making, acting in ways long thought to require language.
The award is given every other year to the best article published by a young scholar in the previous two years. Cameron Buckner, assistant professor of philosophy at UH, was honored for Rational Inference: The Lowest Bounds, published in November 2017 in "Philosophy and Phenomenological Research."  
Rational thought long has been considered to be an outgrowth of logic and probability theory, which are associated with language. Buckner set out to establish a novel model of rational decision-making that doesn't require the conventional understanding of logic and decision theory.
"In philosophy, computer science and psychology, it was the dominant consensus position for a long time that being rational was about following the rules," he said. He showed that's not always the case.
"This model is offered in the hope of reinvigorating philosophical interest in the psychology of nonlinguistic and intuitive inference," he wrote.
David K. Phillips, professor of the UH Department of Philosophy, said the Article Prize is a significant honor. "We are very pleased that Cameron has joined the small and select group of philosophers who have won the APA article prize," he said.
Articles published in 2016 and 2017 were eligible for consideration for the 2018 Article Prize.
Buckner acknowledged that language is required for some sophisticated forms of metacognition, or thinking about thinking. But he concluded that a variety of animal species – including elephants, chimpanzees and ravens – engage in rational decision-making.
His review of previously published research suggested that at least some animals are able to make subjective judgments about decisions.
Shannon Spaulding, assistant professor of philosophy at Oklahoma State University and chair of the selection committee, said Buckner's paper stood out in a field of "excellent" nominations.
"Buckner's paper articulates and defends a conception of rational inference that non-human animals exhibit," she said. "The arguments are sophisticated and nuanced. Impressively, the paper is at the same time accessible to a general philosophical audience, broad in terms of its philosophical and empirical scope, and the implications of the arguments are far reaching."
---