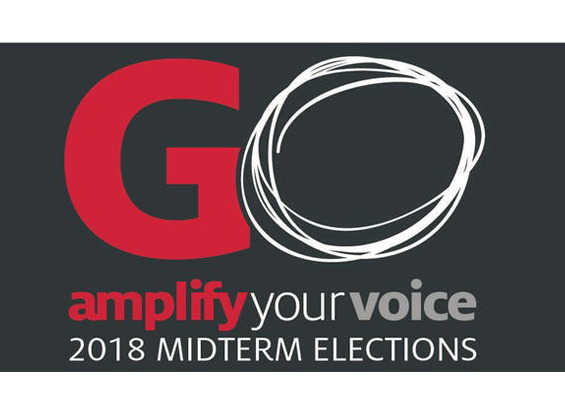 There are plenty of hot-button issues including immigration, gun control and education that will be front and center during the midterm elections in November. In an effort to help the public better understand the key issues this election cycle, the University of Houston Graduate College of Social Work is bringing together leading social workers, activists and community leaders for constructive analysis.
"As social work leaders, we are committed to being responsive to the needs of our students and surrounding community. Amplify Your Voice provides students, social workers, and advocates for social justice opportunities to amplify our voices, challenge injustice and fight for a society where all people – not just a privileged few – can not only survive but also thrive," said Alan Dettlaff, dean and Maconda Brown O'Connor Endowed Dean's Chair. "We are committed to providing opportunities for these important conversations in keeping with our vision of achieving social, racial, economic, and political justice, local to global,"
The second installment of the GCSW's "Amplify Your Voice" series is scheduled for Friday, May 4, from 9 a.m. to 3 p.m. at the University of Houston Althetics/Alumni Center.
Former Houston Mayor Annise Parker and Texas Senator Sylvia Garcia headline an impressive list of notable speakers who will examine the key issues for this upcoming election season. Click here for a complete list of scheduled speakers.
Morning Sessions: Analysis and Updates on Key Issues
Immigration
Modern Movements (#MeToo, Black Lives Matter, LGBTQ)
Education
Gun Control
Keynote Address: Senator Sylvia Garcia Local to National – The Importance (and Barriers) of Voting
Afternoon Sessions: Strategizing and Skill Building
Increasing Access to Voting for Young People
How to Influence Elections/All Politics are Local
Lessons Learned: How to Run for Office
Putting Partnership Into Practice: How to Leverage Coalitions
What: "Amplify Your Voice" presented by the UH Graduate College of Social Work
Who: Social workers, activists and community leaders
When: Friday, May 4, from 9 a.m. to 3 p.m.
Where: University of Houston Athletics/Alumni Center
             3204 Cullen Blvd., Houston, TX 77004 (map)
---