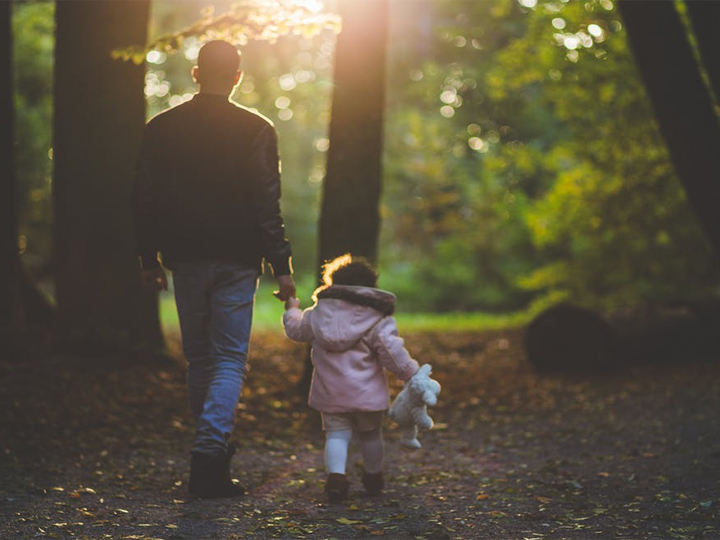 Parenting is stressful enough in a traditional family context, but parents living in the United States without documentation status experience additional challenges. A study led by a researcher from the University of Houston Graduate College of Social Work found that these parents feel trapped, burdened by the constant threat of separation from their children and discouraged by how their undocumented status affects child wellbeing and family processes.
The study, led by UH assistant professor Jodi Berger Cardoso, found a ripple effect through the entire family unit. While previous research has explored the impact of immigration enforcement on the individual, this study examined perceptions of parenting, parenting practices and parental authority. The results of the study, "Parenting in the Context of Deportation Risk," have been published in the Journal of Marriage and Family.
"When we try to understand immigration and immigration policy, we need to be intentional and try to understand the consequences for everyone in the family system," said Berger Cardoso. The scope of the problem is large. About 5.1 million children in the U.S. live with at least one undocumented parent; that is roughly seven percent of the entire U.S. child population.
"Combining normal parenting stress with the stress of living a very restricted and fear-driven life like living 'in the shadows,' adds a whole new component to what it means to be stressed as a parent. Unfortunately, we know very little about the long-term effects of immigration enforcement on parent and child well-being," she said.
Roughly 79 percent of children born to undocumented parents are U.S. citizens. This challenging dynamic complicates parenthood for Latino parents. The study included interviews with 70 undocumented parents in two Southwest cities from 2012 to 2013. During that time, nearly one million individuals were deported from the United States.
Undocumented parents reported feeling "trapped" by significant restrictions and constraints, both real and perceived, due to limited mobility for fear of detection and fear of the police. One single mother of five children said, "I feel like I am a bird in a cage; one is just locked up in the house with fear of going out into the streets … afraid of confronting many things that may be harmful." These feelings of being "trapped" were also realized by many of the children.
"We found that the kids know the risks too, and those risks have a consequences on their overall wellbeing," said Berger Cardoso. "They do feel afraid and suffer anxiety. They watch over their parents with a sense of responsibility for their safety and wellbeing. That doesn't happen in traditional families."
Parents and children also experienced pervasive fear that comes from the continued threat of family separation. One worried mother said, "A million times, I prefer to be with him (her son) than separated from him. No my God, if they took him from me I would die."
Undocumented parenting alters family processes, as children often act as a bridge to mainstream culture through language brokering and shifted power roles in the family system dynamic. If children understand that their parents are legally vulnerable, it can limit a parent's ability to exert parental authority, according to the study.
When the viability of families is threatened through deportation, Berger Cardoso says it creates a deep-rooted disadvantage for the children, who are mostly U.S. citizens. She hopes this research encourages people to consider the long-term consequences of creating "second-class" citizens by taking a more humanistic view of immigration.
"It's just an incredible weight for these children, and then they're expected to develop normally like going to school and making friends while assuming major responsibilities for their families."
Funding for this study was provided by the Hogg Foundation for Mental Health; University of Houston, Division of Research; Texas Institute for Child and Family Wellbeing at the University of Texas, Steve Hicks School of Social Work.
Other researchers include Jennifer Scott, Louisiana State University; Monica Faulkner University of Texas at Austin; Liza Barros Lane, University of Houston.
---