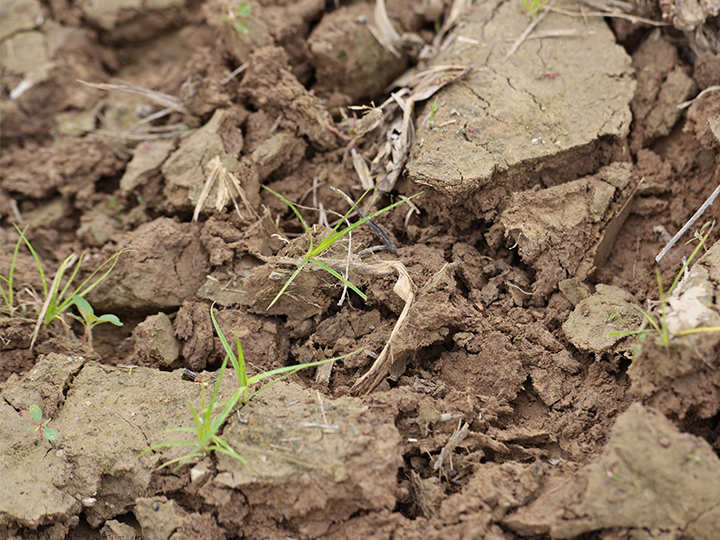 Researchers traditionally have studied individual microorganisms independently of how those organisms interact with their surroundings. Now an international team of researchers is looking at how bacteria and fungi interact in soil, fundamental scientific research that could lead to advances in plant productivity and bioenergy.
"Historically, we study organisms separately. Fungi only or bacteria only," said Debora Rodrigues, associate professor of civil and environmental engineering at the University of Houston and a co-principle investigator on the project, which is funded by the U.S. Department of Energy.  "People are starting to realize they are all part of a community."
The work is led by Patrick Chain, lab research manager at Los Alamos National Laboratory, and includes researchers from the national lab's Bioscience Division and the Center for Integrated NanoTechnologies; Vanderbilt University; and the University of Neuchâtel in Switzerland, in addition to Rodrigues.
Bacteria and fungi play key roles in soil microbiomes, affecting carbon flux, nutrient cycling and plant productivity. The researchers say they are studying fundamental principles underlying interactions between the two organisms in order to learn to manage ecosystem functions to improve crop production for sustainable energy generation, as well as potentially improving carbon sequestration in soils.
"We will apply recent advances in functional genomics, bioinformatics, bioimaging, microbiome and computer science toward discovering the fundamental nature of how bacterial and fungi interact in soils under changing climactic conditions," Chain said. "We then hope to use this knowledge to inform predictive models of ecosystem behavior and to ultimately provide targets for manipulating microbial communities toward beneficial outcomes."
Total funding for the three-year grant is expected to be $7.5 million; Rodrigues will receive $508,286 for her work, which involves helping to investigate different fungal-bacterial interactions. These interactions will include the responses of fungus to bacteria living inside the fungus or the responses to bacteria that are close to but outside the fungus. The study will improve understanding of the communication between the two microorganisms and their antagonistic and synergistic interactions.
The work is a new field for Rodrigues, who also continues to work in the use of nanotechnology to improve water filtration. Other co-PIs on the project are Jamey Young of Vanderbilt University and Pilar Junier of the University of Neuchâtel in Switzerland.
Scientists already know that bacteria use fungi to move around in soil, and interaction between the two organisms can have both beneficial and negative impacts for soil and plants, Rodrigues noted.
While there has been research on how plants and fungi interact, as well as how plants and bacteria interact, bacteria-fungal interactions largely remain a mystery. "There are so many unknowns," Rodrigues said.
Photo credit: United Soybean Board Flickr (CC BY 2.0)
---