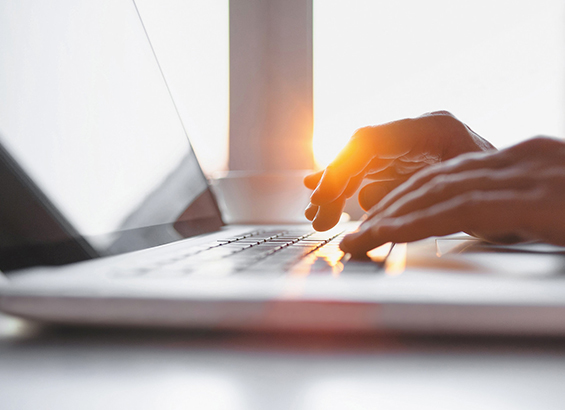 The University of Houston College of Education is one of the best places in the nation for students to earn an online master's degree in the education field, according to the 2018 U.S. News & World Report rankings released Tuesday.
The influential list ranked UH's online graduate education program at No. 5 out of 291 colleges nationwide.
"We embrace the highest standards for our online programs, just as we do for our face-to-face classes. We appreciate the recognition from U.S. News," said UH College of Education Dean Bob McPherson. "Far too many online providers offer students a poor learning experience. In contrast, we strive to ensure high quality instruction that will help our students grow professionally."
The UH College of Education offers an online master's degree in higher education as well as a master's in curriculum and instruction with specializations in early childhood, math, reading and language arts, health science, special and gifted education, or learning, design and technology. About 90 percent of the students enrolled are working professionals, many of them teachers taking advantage of the flexible online schedule.
In addition, the online health science program is popular with doctors and other medical professionals seeking to bolster their teaching skills as they train interns and residents.
The college's online class sizes are small – 14 on average – allowing for more personalized feedback from professors, and most students earn a master's within 2 ½ years. The rankings also highlighted UH's wide use of technical tools, including video and audio lessons accessible via computer or tablet and online message boards that allow students to communicate no matter where they live.
"Even though it is online, you are consistently interacting with people," said Drew Baigrie, a high school teacher in south Florida who graduated in December from UH's online master's program in learning, design and technology.
Baigrie, who lived in Houston a decade ago, said he decided to enroll in UH's online program based on his research of the best options, and he wasn't disappointed.
"It's a great opportunity," he said. "As a working professional, it definitely allowed the opportunity for me to work on my own schedule."
For the rankings, U.S. News & World Report evaluated online graduate programs based on student engagement; student services and technology; admissions selectivity; faculty credentials and training; and peer reputation.
UH Associate Professor Bernard Robin, who teaches in the health science, and learning, design and technology programs, said the secret to an effective online course is not to create a carbon copy of a face-to-face class. For example, he said, he doesn't simply upload a traditional slide presentation but instead records short videos, shares screenshots of his computer with audio cues and poses questions for students to debate on message boards.
"It's a lot of work to teach an online course well," Robin said. "We try to take the best practices being developed by educators all over the world, including our own experiences."
Associate Professor Lyle McKinney, who teaches in UH's higher education program, added that many of the online master's graduates have gone on to hold key leadership roles on college campuses or have been accepted into Ph.D. programs.
"Our goal is to provide as much of a personal touch as possible," McKinney said. "Interactive class sessions and faculty who have experience teaching in the online environment – these are key aspects of our program that have a positive impact on student learning."
---