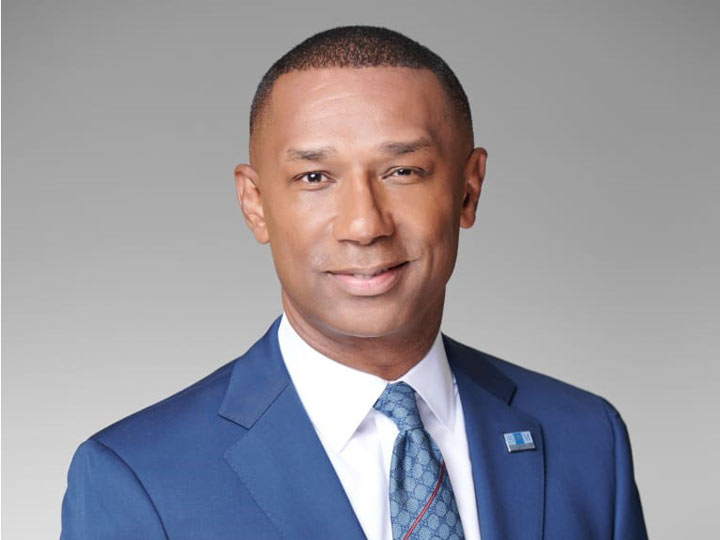 UPDATE: The Elizabeth D. Rockwell Lecture is at capacity. Seats are no longer available, but media is welcome
As issues about sexual harassment, gender equity and other workplace matters command attention everywhere from Hollywood to corporate board rooms, one of the nation's top human resources executives will speak at the University of Houston Elizabeth D. Rockwell Lecture Series on Ethics and Leadership. Johnny C. Taylor, Jr., president and chief executive officer of the Society for Human Resource Management, the world's largest HR professional society, comes to the UH Student Center Theater Friday, Feb. 9.
Taylor, an attorney and author, wrote "The Trouble with HR: An Insider's Guide to Finding and Keeping the Best People," considered required reading for any manager wishing to attract and keep the best and the brightest talent.
For this lecture, Taylor tackles the steps to finding permanent solutions for sexual harassment and abuse. Following his lecture, faculty experts will participate in a panel discussion. The panelists include Cathy Horn, College of Education professor of educational leadership and policy studies; Renee Knake, UH Law Center professor of law and Larry and Joanne Doherty Chair in Legal Ethics; Christiane Spitzmueller, College of Liberal Arts and Social Sciences professor of industrial organizational psychology; Steve Werner, C.T. Bauer College of Business professor of management.
The lecture is at capacity. Seats are no longer available, but media is welcome.
WHO:                  Johnny C. Taylor, Jr., president of the world's largest Human Resources society
WHAT:                #MeToo: A Fad, Movement or Cultural Transformation? The Elizabeth D. Rockwell Lecture Series on Leadership and Ethics featuring speaker Johnny C. Taylor, Jr.
WHEN:                Friday, Feb. 9, 6 – 7:30 p.m. MEDIA AVAILABILITY: Taylor is available after the lecture for media interviews                      
WHERE:              University of Houston Student Center Theater located inside Student Center South. Please see map here. 
About the Rockwell Lecture Series
The founder of the series, Elizabeth D. Rockwell, believed UH should host important discussions about leadership and ethics. She began her fondness for the university as a student in 1938 and continued to support it as one of its most generous benefactors. Rockwell was a well-respected expert in retirement, estate, investment and tax planning. She gained national recognition for her work with IRA rules and regulations. 
About the University of Houston
The University of Houston is a Carnegie-designated Tier One public research university recognized by The Princeton Review as one of the nation's best colleges for undergraduate education. UH serves the globally competitive Houston and Gulf Coast Region by providing world-class faculty, experiential learning and strategic industry partnerships. Located in the nation's fourth-largest city, UH serves more than 45,000 students in the most ethnically and culturally diverse region in the country.
---