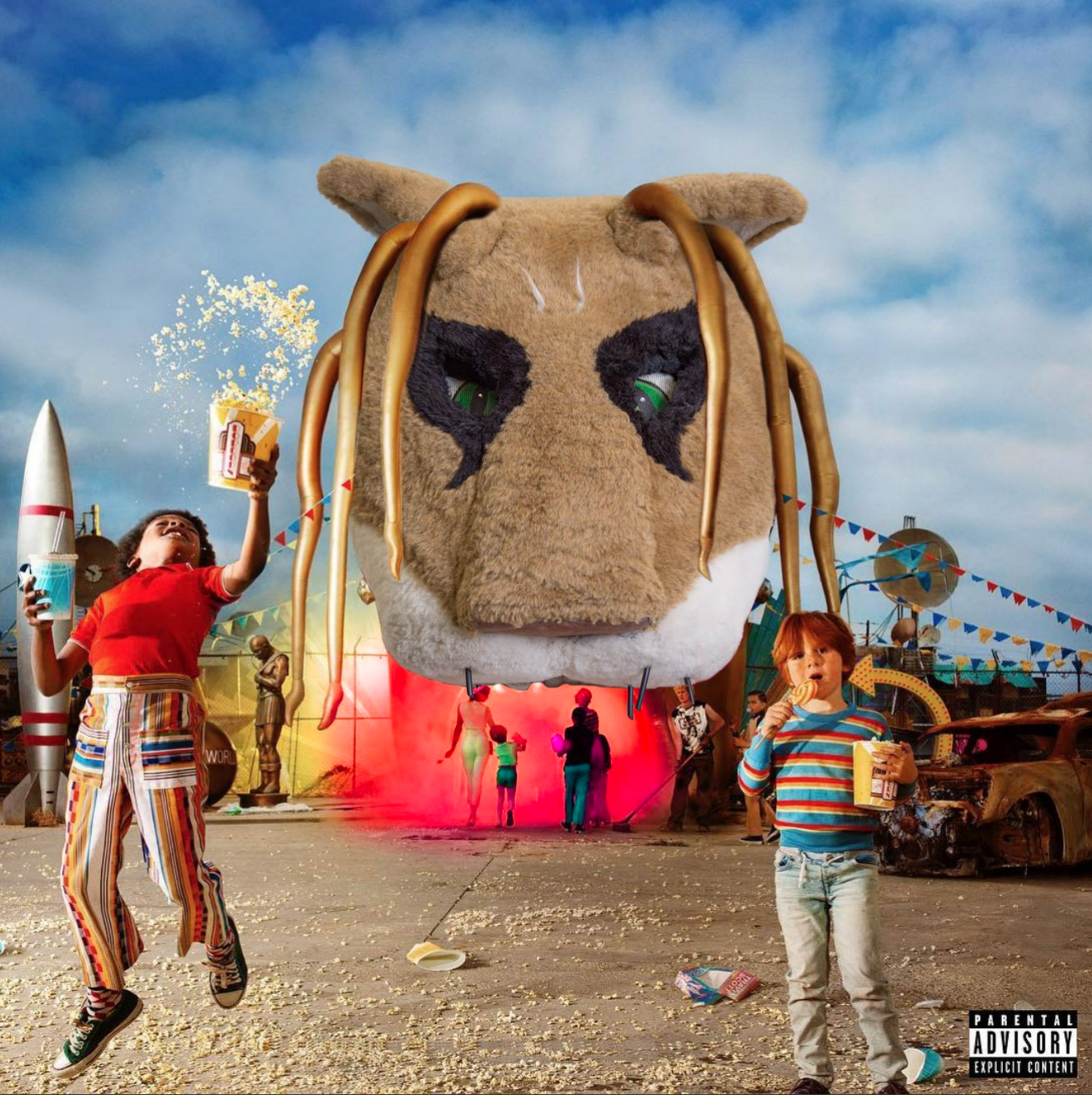 As 2018 draws to a close, we look back on the stories and memes that had Coogs talking throughout the past year. From the "Ya Woo" phenomenon to major milestones, pranks, pets and pop culture, there were no shortage of viral topics and posts in 2018.
---
#ForTheCity: UH Men's Basketball Returns to Prominence
Following one of the most successful campaigns in decades, the University of Houston Men's Basketball program finished among the nation's top 25 in both national polls.
Under the leadership of 2017-18 AAC Coach of the Year Kelvin Sampson, the Cougars received an at-large bid to the NCAA Tournament and earned their first NCAA Tournament victory since 1984 in a thrilling win over San Diego State. The Cougars fell just a buzzer-beater away from advancing to the Sweet 16 in a loss to eventual NCAA National Championship Game finalist Michigan. The Cougars opened the 2018-19 season on fire, posting a 10-0 winning streak and Top 25 ranking.
---
UH College of Medicine Makes National News
We've got you covered! News of a $3 million gift to pay all four years of tuition for the inaugural class of the UH College of Medicine went viral.
The good-news story was covered by media giants CNN, the Huffington Post, Fox News, ABC News, CBS News and many others. The story was just one milestone among many for the UH College of Medicine in 2018. Dr. Stephen Spann was named founding dean, a residency and fellowship program was established, private support for the college exceeded $35 million dollars, a doctor of medicine degree was approved by the Texas Higher Education Coordinating Board and the site of a new building for the College of Medicine on the UH campus near Spur 5 and McGregor Park was approved by the UH System Board of Regents.
---
Shasta Memes Travis Scott's Astroworld Cover
Houston, welcome to COUGARWORLD! When Houston native Travis Scott released his wildly-anticipated album Astroworld in August, we couldn't help but get Shasta in on the action. A meme of Scott's cover featuring the UH mascot was the No. 1 Twitter post for @UHouston in 2018.
Houston, welcome to COUGARWORLD! #CougarREDFriday #ASTROWORLD pic.twitter.com/UheujnTfSc

— University of Houston (@UHouston) August 3, 2018
The verified accounts of artists Travis Scott and Drake liked the post (how could they not?). Scott is no stranger to the University of Houston. He and rapper Quavo visited the UH basketball team this fall, and Scott and partner Kylie Jenner were on campus for a celebrity softball game at UH's softball complex.
---
#YWCF Ya Woo Cougar Football
What started out as a parking rant on Reddit IRL (in real life) ended up taking on a whole new meme life. It crossed over into the college football Reddit and by the end of the season cheerleaders had it on signs. Seeing #YWCF take off early on, the @UHouston Twitter account quickly took notice and posted a reply using the infamous Shastoad meme (a meme created by a fan that is popular on social media). "Ya Woo Cougar Football" quickly became a rallying cry for students. It. Was. Everywhere. There were t-shirts, it was picked up by the football team and media, even President Khator tweeted a message from her office with the #YWCF chant.
Don't know the history behind #YWCF? We've got you covered! The Cougars will face off against the Bulls at 2:30 p.m. this Saturday.https://t.co/DFNpP4LDKE

— The Cougar (@TheDailyCougar) October 26, 2018
---
Ruby Breaks the Internet
UH President Renu Khator added Ruby to her family shortly after the 2018 fall semester began and Coogs couldn't get enough. Ruby, a stray dog wandering campus, was transported to BARC and her plight caught the attention of UH's president, who adopted her. "Once you walk across the UH campus, you are a Cougar," said Khator.
We're happy to report that Ruby and her sister, Sasha, Khator's other German Shepherd, are now besties! Ruby was a big hit on social media. She scored the No. 3 spot among @UHouston top Twitter posts in 2018. WeRateDogs even commented on a video of Ruby after we rated her 17/10.
---
McDonald's Prank Goes Global
Jevh Maravilla is the Cougar behind the now-famous McDonald's prank.  Maravilla, a communication media production senior, minoring in marketing, masterminded a bold plan to bring ethnic diversity to McDonald's marketing strategy. Maravilla and a friend created a poster by inserting themselves into a fake McDonald's advertising poster. They wore McDonald's uniforms purchased from a Goodwill store for $6 and entered a Pearland store to hang the poster. It went unnoticed for 51 days, at which point they decided to post their prank on social media.  The video went viral. The duo were invited to be on the Ellen DeGeneres Show where McDonald's rewarded each of them with $25,000.  McDonald's also pledged to be more inclusive in their advertising depicting Asian Americans.  Talk about Cougar courage and creativity! 
---
Fertitta Center Opens
As we close out 2018, the new $60 million Fertitta Center is the talk of the town and the place to be seen. "Yes, Houston is a pro town, but maybe the Fertitta Center is the game changer UH needs," wrote Houston Chronicle reporter Jerome Solomon in a Dec. 1 editorial. The 7,100-seat, state-of-the-art arena includes a rowdy 330-seat, floor-level student section opposite the team benches. Since it's opening on Dec. 1, the Fertitta Center has earned rave reviews and catered to sell-out crowds.
It's not unusual to spot a few famous faces in the more than 700 premium seats. Houston Rockets owner and UH System Board of Regents Chairman Tilman Fertitta and his family are often courtside along with Houston Mayor Sylvester Turner. Recently, Houston Astros infielder Alex Bregman and Rockets shooting guard Eric Gordon paid a visit, along with Cougar and NBA great Otis Birdsong. Whose House? Coogs House!
---