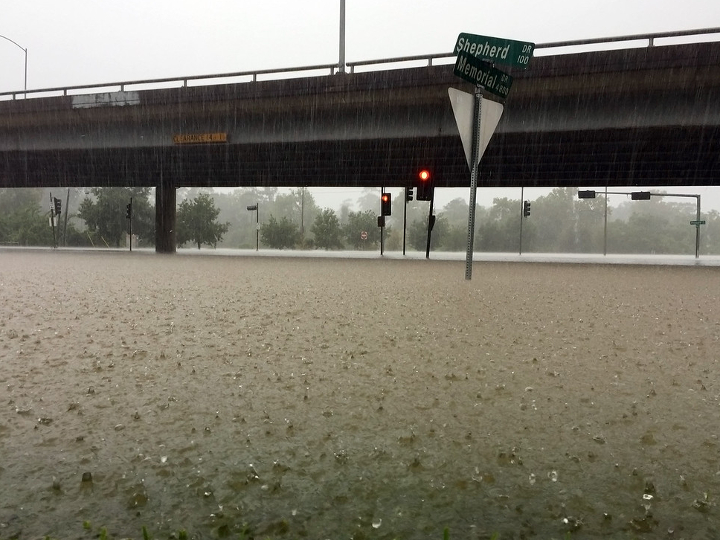 The Hobby School of Public Affairs at the University of Houston has received a $200,000 grant from the National Science Foundation to support an ongoing survey of Houston-area residents in the aftermath of Hurricane Harvey.
The first round of questioning in the survey began three months after the historic storm, and early results found almost one-third of residents reported serious flood damage to their homes. The project is designed to follow the same set of respondents in Harris, Fort Bend, Brazoria and Montgomery counties over five years to determine both how individuals and neighborhoods recover and the level of support for policies to prepare for future disasters.
The grant is part of a major effort by the NSF to rapidly fund projects related to hurricanes Harvey and Irma; a separate effort will support work related to Hurricane Maria. The Hobby School project, "Hurricane Harvey: Experiences, Recovery and Future Policies," will provide scientifically valid information on the impact of the storm, as well as attitudes about proposed public policy solutions.
"The grant from the National Science Foundation will be instrumental in allowing our researchers to continue following the panel of respondents over time," said Jim Granato, executive director of the Hobby School. "It will help us learn more about communicating the risk of potential weather disasters to residents and identifying gaps in emergency services, as well as gathering data on what mitigation measures are supported by the public."
Although researchers will follow the same group of people over time – using both cell phones and landlines – new groups will also be added as the project continues. New questions will also be added to reflect recovery and mitigation efforts.
Over time, the survey will offer valuable insight into the physical, financial and behavioral toll of the storm, said Renée Cross, senior director of the Hobby School.
"By documenting how residents responded after the hurricane as well as in the ensuing months and years, we can focus on policy solutions to better prepare the region for future natural disasters," she said.
Pablo Pinto, director of the Center for Public Policy at the Hobby School, said researchers continue to meet with regional elected officials and other policymakers, both to share results as they become available and to gather input for future questions.
"Our early results found significant support for policy interventions aimed at mitigating the impact of future events, such as the construction of a new reservoir and restrictions on building in the flood plain," he said. "Support for higher taxes to pay for those measures was mixed." 
Analyses of responses from the different waves of the panel will inform public debate and guide policymakers as they continue to implement solutions, Pinto said.
---