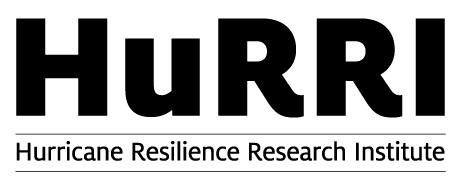 A new multi-institution research center will focus on helping the Gulf Coast do better at preparing for and mitigating the damage and loss of lives from hurricanes and other severe storms.
At the Hurricane Resilience Research Institute (HuRRI), seven participating universities will share their expertise, from flood mitigation and hurricane modeling to public policy. Applications for the first round of research funding will be due in early 2018.
The institute includes universities located in states spanning the Gulf of Mexico: the University of Houston, Rice University, The University of Texas at Tyler, Texas Tech University, Louisiana State University, the University of Miami and the University of Florida.
Amr Elnashai, vice president for research and technology transfer at UH, which will lead the institute, said the concept came together after hurricanes Harvey, Irma and Maria plowed through Texas, Florida and Puerto Rico, illustrating the need to look at severe storms and their aftermath in a different way.
"Much attention has been paid to understanding how hurricanes form and move, as well as coastal vulnerabilities," Elnashai said. "But there has not been a systems view that accounts for the interactions and inter-connectivity of impact and resilience of all societal support functions, to manage assessment, impact, response and recovery as a continuum, thus protecting vulnerable communities."
Hanadi Rifai, John and Rebecca Moores Professor of civil and environmental engineering at UH, will serve as director. Her work includes an ongoing study of the chemical and microbiological contamination in Houston waterways after Harvey.
Each institution brings unique research capabilities – in engineering, science, policy, education and technology – and significant institutional support that will be supplemented with external grants and contracts and cooperative agreements to launch projects in hurricane resilience.   
Rifai said the institute's work will focus on "anticipating and accommodating" the storms' impact, rather than the current model of waiting for a storm to pass and then devoting funding to repair and recovery. "It will take an enormous number of resources to influence a paradigm change and offer evergreen solutions for hurricane resilience for affected communities," she said.
Researchers from the seven institutions will be eligible to apply for the initial round of internal funding, which will require collaboration with at least one faculty member from another member institution.
Rifai noted that each partner brings special expertise to the new institute. UH, for example, will use research capacities in its Center for Advanced Computing and Data Science, along with the Hobby Center for Public Policy and the Energy, Environment & Natural Resources Center.
Other key expertise includes:
Rice University's SSPEED Center (Severe Storm Prediction, Education and Evacuation from Disasters), which addresses predicting severe storms and their impact on the Gulf coast, along with the Kinder Institute for Urban Research
Texas Tech's National Wind Institute, a multidisciplinary institute focused on wind science, energy, engineering and hazard mitigation
UT Tyler's Texas Allergy, Indoor Environment and Energy (TxAIRE) Institute, focused on building technologies to improve indoor air and environmental quality
LSU's Center for Coastal Resiliency, which studies hurricane storm surge, climate change and sea level rise and other issues
Miami's Industrial Assessment Center, which offers energy, waste and productivity assessments for small and medium-sized manufacturers
UF's Florida Institute for Built Environment Resilience, which offers expertise in adaptive planning and design, innovative construction, sustainability and built environment resilience, as well as the university's wind tunnel and destructive testing capabilities and a field reconnaissance program to study damaging winds.
Cover photo: Getty Images
---