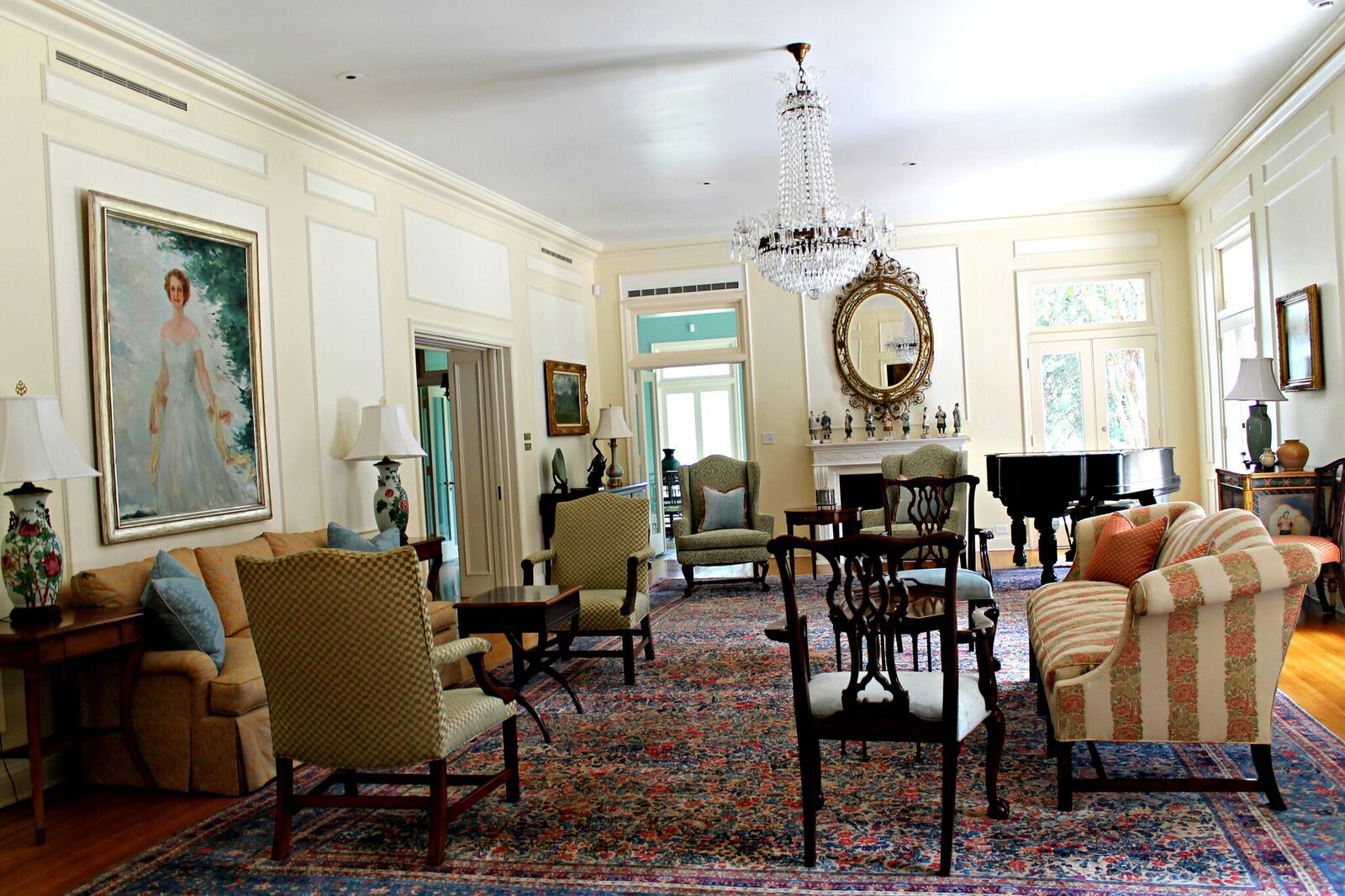 The UH System Board of Regents has approved critical repairs and renovations to Wortham House. The historic property located in Broadacres has served as home to the UH System chancellors and as an event space for the UH System for more than 35 years.
Repairs to the home include exterior plasterwork and replacing windows and doors with historically accurate, hurricane-resistant windows and doors. The current windows and doors have been damaged over time by moisture intrusion. Due to their deterioration, the home is in jeopardy of potential structural damage if timely repairs are not made.
The project, expected to take several months and cost approximately $1 million, includes replacing 59 windows, 30 doors and 26 transoms. The repairs to the building will preserve the integrity of the English Regency architecture and have been approved by the Broadacres Homeowners Association and the Houston Archaeological and Historical Commission, which issued a certificate of appropriateness from the city of Houston. No state funds or tuition funds will be used for the project.
"It is the UH System's responsibility to maintain the heritage of this significant donation and as a steward of the home, continue the legacy of the Wortham family," said Jason Trippier, director of UH System properties. "The Alfred Finn-designed home has historical significance to both Houston and the UH System. In maintaining this historic treasure, we will afford many more honored guests the opportunity to be received by the UH System."
Wortham House was originally built in 1927, the same year UH was founded, and rebuilt following a fire in 1951. It is designated a "contributing" property in the Broadacres Historic District.  Wortham House was gifted to the UH System in 1980 by the Wortham Foundation. Gus and Lyndall Wortham purchased the home in 1950 from the Museum of Fine Arts and lived there for the remainder of their lives.
The Office of Real Estate Services oversees the UH System's portfolio of properties and ensures the System's assets are appropriately managed, maintained, repaired and within regulatory compliance. Through ongoing assessment of its properties, Real Estate Services, and Facilities Planning and Construction recommended the repairs to Wortham House, which had been deferred for several years.
The repairs will begin in June and the work is scheduled to conclude by early fall.
---