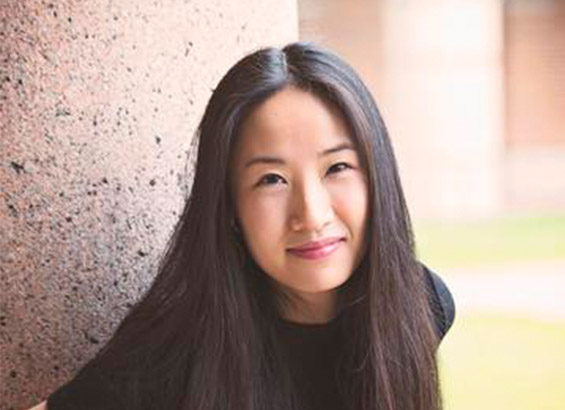 A piano player since the age of five, Yan Shen was truly a prodigy.
At the encouragement of teachers in her native China, she pursued a career as a professional pianist that has given her the opportunity to perform competitively at concert venues across the globe.
Armed with a Doctor of Musical Arts degree earned in 2015 and a Certificate in Music Performance awarded this year from the University of Houston Moores School of Music, Shen will join an ensemble of orchestra fellows and renowned guest conductors from around the world during the Immanuel and Helen Olshan Texas Music Festival 2017 (TMF).
She will play Shostakovich's "Symphony No. 5 in D Minor" at the opening, Saturday, June 10, and will help close out the festival on July 1 with Rachmaninoff's "Symphonic Dances."
This will be Shen's third time participating in TMF, but as someone who is used to playing on her own, she admits finding a way to blend in with an orchestra is both challenging and exciting.
You have performed at the festival twice, so it's safe to say you are a veteran. How will this year be different for you?
The differences between this year and the last two years are the repertories. They have more variety than before. For example, we have a short opera performance with the marvelous soprano Cynthia Clayton, professor at the Moores School, on the opening night. We are also playing more outreach performances. One will be part of our weekly series at Houston Methodist Hospital.
What advice would you give new fellows coming in to what is a pretty intensive orchestral training program?
I would tell them to study the score and listen to the recordings carefully so they will already know the music and the specific parts they need to play. And try to get used to different conducting styles quickly, since we have different conductors every concert. They are all very unique in demonstrating music.
What goes through your mind when you are playing piano?
I try to be more focused on the music itself. You need to have a map in your mind of the music, structurally and emotionally. Playing with an orchestra is totally different because you need to listen the other sections of the orchestra and communicate with the conductor.
What are your plans after the festival?
I have concerts in China, which include a short concert tour in Hong Kong. I plan to teach privately and play some chamber concerts. I have plans to do a tour in Europe as well. I just want to keep playing as long as I can.
The Texas Music Festival concerts and institutes will take place June 6-July 1 at the Moores Opera House on the UH campus and the Cynthia Woods Mitchell Pavilion in The Woodlands. The schedule, along with information about guest artists and orchestra fellows, is on the TMF website.
---