The correspondence, publications and images of an early 20th century Laredo activist, documented in a special collection in the University of Houston library, will be featured in a museum exhibit this summer in Galveston.
La Cruz Blanca/The White Cross spotlights the life and work of Leonor Villegas de Magnón and will be on view beginning June 18 at the Bryan Museum.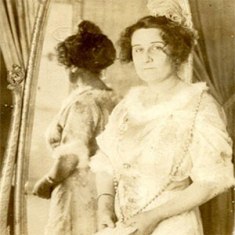 The political refugee, journalist and New York-educated teacher founded the Mexican American relief service, La Cruz Blanca, or the White Cross, to care for those wounded during the Mexican Revolution. She recruited Mexican, Mexican-American and Anglo women to serve as a corps of nurses for the revolutionary forces of Venustiano Carranza.
The collection was donated to the UH Recovering the U.S. Hispanic Heritage Project in 2008 by the activist's granddaughter, Leonor Smith.
"The Leonor Villegas de Magnón Collection gives significant insight on Mexican, Mexican-American and Anglo American women's engagement in social and political issues that affected the U.S.-Mexico border community," said Carolina Villarroel, the Brown Foundation director of research for the project. "It is also a unique opportunity to access history from a woman's perspective."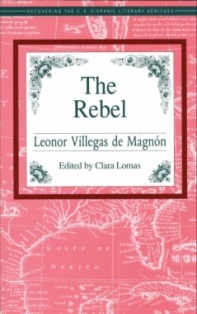 The collection was recovered through Arte Público Press' Recovery Project and is now housed at Special Collections at the University of Houston. The published memoirs of Leonor Villegas de Magnón—"The Rebel" and "La Rebelde"—were published by Arte Público Press and copies can be acquired at www.artepublicopress.com  
WHAT: La Cruz Blanca/The White Cross, featuring images and artifacts from the Leonor Villegas de Magnón Papers, UH Special Collections
WHEN: Beginning June 18
WHERE: The Bryan Museum, 1315 21st St, Galveston, Texas
---