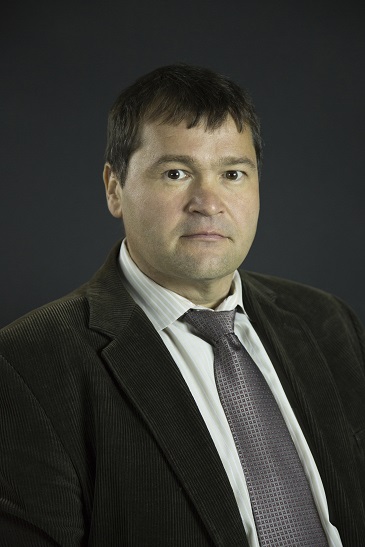 A biomedical engineer at the University of Houston is developing new techniques to map the structural integrity of the human cornea, work that could lead to more effective therapies for degenerative corneal disease.
Kirill Larin, professor of biomedical engineering at UH, will use a $1.7 million grant from the National Institutes of Health to pursue the research, building upon his previous work that established proof-of-concept for the corneal imaging and analysis. The cornea is the clear, dome-shaped surface covering the front of the eye and plays an important role in focusing vision.
Larin, director of the Biomedical Optics Laboratory in the UH Cullen College of Engineering, developed the technique, which employs high-resolution imaging and mechanical mapping of the cornea and can gauge the structural integrity of corneal tissue.
The emerging field, known as optical elastography, involves optical imaging and analysis of tissue response to deformation. Larin is chair of an annual conference on the topic, held every February in San Francisco in conjunction with Photonics West, sponsored by the International Society for Optics and Photonics.
Biomedical optics is a fast-growing field in medicine, and Larin's work is focused on developing new methods and techniques for structural and functional imaging and biosensing of tissues and cells. His lab is involved in two current clinical trials to measure therapies used in the treatment of systemic sclerosis, an autoimmune disease affecting the skin, the gastrointestinal tract and other organs.
"This work started with a simple idea, just thinking we could do it," Larin said. His earlier work involved animal models; he now will adapt it to use in the human eye, ultimately moving to clinical trials.
Better – and earlier – diagnosis of deformities of the cornea could solve several problems, offering hope for people with kerataconus, a progressive thinning of the cornea that is the most common corneal disorder in the United States, affecting about one in every 2,000 people. It usually affects both eyes.
Optical elastography involves using a light puff of air – far less forceful than the test commonly used to diagnose glaucoma – to capture very small changes in the cornea's structure, Larin said – changes measured in micrometers, rather than millimeters.
"We have highly sensitive equipment," Larin said. "We can reconstruct the mechanical properties of the cornea in three dimensions." Once a problem is detected, the technique could be helpful in developing personalized therapies for people with kerataconus, including determining the optimal duration of treatment, he said.
The technique also could allow ophthalmic surgeons to test for early stage corneal degeneration before performing LASIK surgery to correct near-sightedness, he said. Without a way to do so currently, people may experience serious and unexpected side effects from the surgery.
Larin said future plans include expanding the technique to target the structure of the retina, a key to developing better treatments for glaucoma, and to the eye's lens, which will allow a better understanding of changes in vision.       
---