Activist and artist Tania Bruguera's work has both challenged and inspired communities around the globe. This fall, Houstonians will have an opportunity to gain insights into her work. Bruguera will deliver the 2016 Mitchell Artist Lecture at the University of Houston.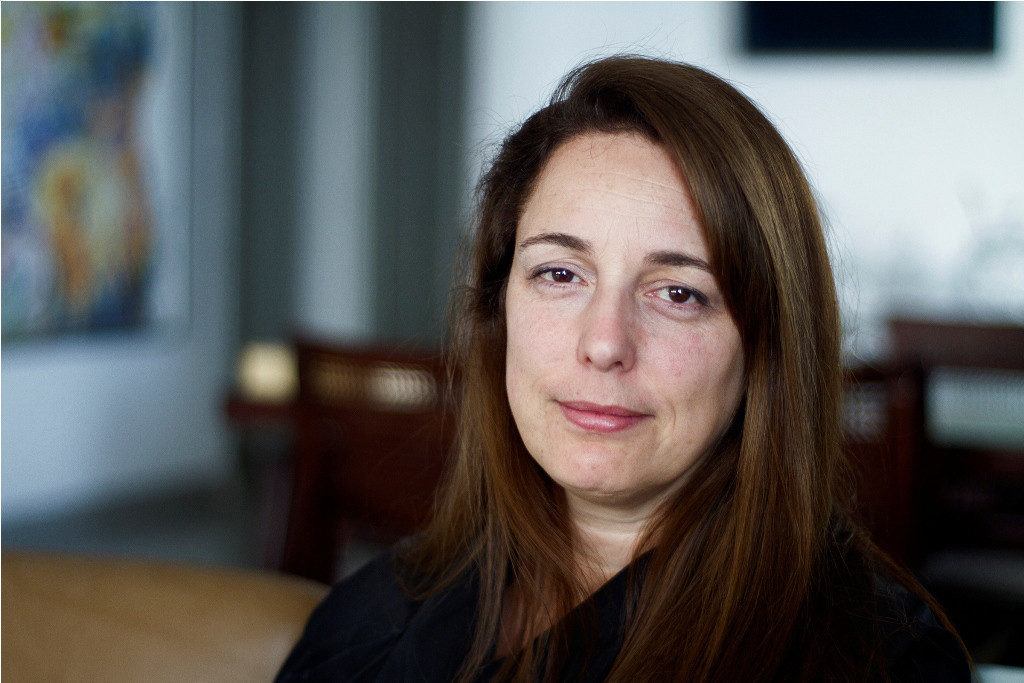 Bruguera's lecture begins at 7 p.m., Oct. 6, in UH's Moores Opera House (Entrance 16 off Cullen Boulevard). A public reception will begin in the Moores lobby at 6 p.m. Reservations can be made online through UH's Cynthia Woods Mitchell Center for the Arts starting July 6.
The Cuban-born Bruguera has made headlines for her provocative performance art and innovative installations. Her works have focused on political oppression, power and control, particularly in her native country. Among these works was an open microphone at a Havana arts center in 2009 to provide Cubans with a vocal outlet. In 2015, she repeated this action in Havana's Plaza de la Revolucion and was arrested three times. Her earlier works were no less confrontational. In the performance piece "The Burden of Guilt (El peso de la culpa)," she appeared with a lamb carcass hanging from her neck while consuming a mixture of soil and salt water – a play on a story about indigenous Cubans vowing to eat dirt rather than be held captive by Spanish conquistadors.
Recent works include "Immigrant Movement International", an exploration of the migrant experience in the U.S. As part of her research, Bruguera lived with five undocumented immigrants and their families and opened a storefront to engage immigrant communities through arts. The project was funded by the Queens Museum of Art and Creative Time.
In her Mitchell Lecture, Bruguera will provide a multi-media overview of her artistic, scholarly and activist work.  The event is organized through a partnership with the Museum of Fine Arts, Houston's Latin Maecenas program. Bruguera's work was featured in the museum's recent exhibition, "Contingent Beauty: Contemporary Art from Latin America," and will also be included in an upcoming exhibition in 2017.
About the Mitchell Artist Lecture
Presented by the Cynthia Woods Mitchell Center for the Arts, this free lecture series hosts groundbreaking artists who have made significant contributions to the global political landscape. Bruguera joins a list of esteemed performers who have participated in this series including dancer/choreographer Bill T. Jones, multimedia artist and musician Laurie Anderson, jazz musician Jason Moran and stage star Alicia Hall Moran.
About the Cynthia Woods Mitchell Center for the Arts
The Cynthia Woods Mitchell Center for the Arts is dedicated to groundbreaking, transformative collaborations across the performing, visual, and literary arts. Based at the University of Houston, the Mitchell Center commissions and produces new works, presents public performances and exhibitions, offers curriculum and scholarships, and hosts residencies with renowned visiting artists from throughout the world. The Mitchell Center forms an alliance among five departments at UH: the School of Art, Moores School of Music, School of Theatre & Dance, Creative Writing Program, and Blaffer Art Museum. Additional information about the Mitchell Artist Lecture and other events can be found on the Cynthia Woods Mitchell Center for the Arts website at: mitchellcenterforarts.org.
---