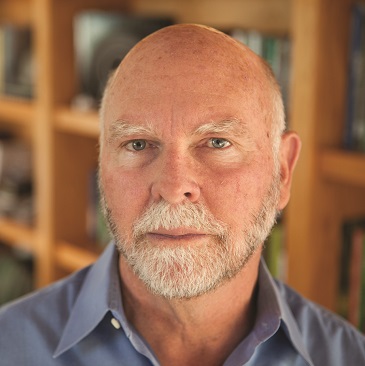 Genomics researcher J. Craig Venter will present the 2016 Farfel Distinguished Lecture next month, the latest in a series of world-renowned scientists, artists and thinkers to deliver the University of Houston's most prestigious lectureship.
Venter will talk about his work in a field known as synthetic biology at 6:30 p.m. Feb. 8 in the UH Student Center Theater. The event is free and open to the public, but reservations are required. For reservations or more information, visit eventsreply@uh.edu or call 713-743-0332.
Venter announced in 2010 that his team had created the world's first synthetic lifeform, an achievement that could change human existence in myriad ways, including new chemical and energy generation, and advances in human health and medicine. He explores the topic in his 2013 book, "Life at the Speed of Light: From the Double Helix to the Dawn of Digital Life."      
Venter is founder, chairman and CEO of the J. Craig Venter Institute, which focuses on human, microbial, plant, synthetic and environmental genomic research, as well as the social and ethical issues that surround that work.
In addition, he is co-founder and CEO of Human Longevity Inc., which works to extend healthy human lifespan, and Synthetic Genomics Inc., which addresses the commercialization of genomic-derived technology.
Venter is best-known for sequencing the human genome, starting with his development of Expressed Sequence Tags, a new strategy for rapid gene discovery, while at the National Institutes of Health. 
The idea of creating a living cell from scratch has been controversial, and Venter acknowledges the ethical and societal concerns. But he told Wired magazine in 2013 that his real concern "is not the abuse of technology, but that we will not use it at all, and turn our backs to an amazing opportunity at a time when we are overpopulating our planet and changing environments forever."
The Farfel Distinguished Lecture series was created to honor those who envision the future for beneficial change. It honors the vision of Aaron Farfel, the longest serving Chair of the UH Board of Regents. The top faculty award at UH, the Esther Farfel Award, is named for his wife.
Previous speakers in the lecture series include Walter Isaacson, president and CEO of the Aspen Institute; inventor Ray Kurzweil; James D. Watson, one of the co-discoverers of the structure of DNA; evolutionary biologist Stephen Jay Gould; Mexican novelist and essayist Carlos Fuentes, and historian David McCullough.
Houston Public Media is the media sponsor for the lecture.
---