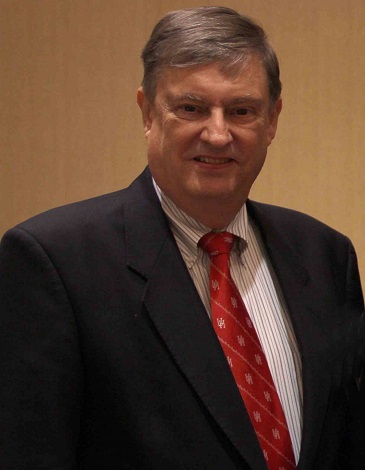 The University of Houston's Petroleum Technology Initiative was named Best Energy Industry Workforce Development Venture by Acquisition International, a global finance publication based in England.
The Petroleum Technology Initiative was founded in 2007 as part of the College of Technology, offering classes, field trips, professional events and other initiatives for students, as well as programs and specialty courses for industry professionals.
The 2016 Offshore Excellence Awards were announced Friday.
Jack Christiansen, founding director of the initiative, came to UH after a 35-year career as a geologist, geophysicist and manager in the oil and gas industry. He received the Ross Kastor Educators Award from the American Society of Mechanical Engineers in 2014.
This award "came out of the blue," he said.
The 2016 Offshore Excellence Awards were started three years ago and include such categories as best firm for offshore dispute resolution, best offshore shipping solutions and best offshore safety technology provider.
People from throughout the offshore industry make nominations; Acquisition International said the winners are determined by company directors and an in-house research team.
Ramanan Krishnamoorti, chief energy officer and interim vice president/vice chancellor for research and technology transfer, said the award recognizes UH efforts to prepare students for the energy workforce.
"The University of Houston offers degrees for students interested in upstream, midstream and downstream operations for oil and natural gas, as well as programs geared to renewable energy, regulatory and public policy issues, finance and energy management," he said. "But we also are focused on giving students the opportunity to meet and work with members of industry through programs like the Petroleum Technology Initiative."
The initiative, which is funded by corporate fees, offers courses ranging from one hour to a semester, depending on the subject and the audience. Most are taught by people from industry, rather than UH faculty.
The newest venture for the initiative involves a partnership with Offshore magazine to operate the Offshore Learning Center. Launched last spring, the center offers videos, white papers and other information on six broad areas, including offshore deepwater projects, offshore production systems, offshore mooring systems, subsea production systems, subsea processing systems and heavy marine transport vessels.
The information was assembled by teams of UH graduate and undergraduate students and is aimed at high school and college students and employees new to the industry, among other groups, Christiansen said.
 ###
Oil platform image: Mark Goebel/Flickr CC BY 2.0
---