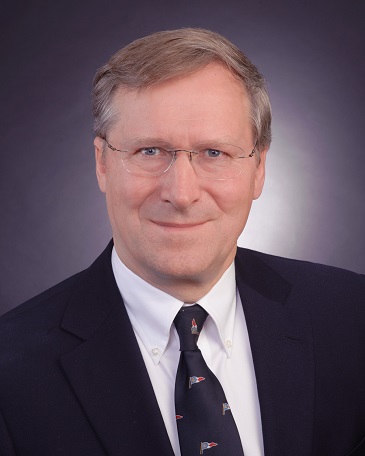 Bill Maddock has been named director of the Subsea Systems Institute, a national research center established in Houston to develop the transformative technologies, engineering and operational practices to safely and sustainably produce deepwater offshore energy resources. Maddock is an experienced marine and offshore engineer with expertise in offshore structures, marine operations and the ice sciences.
A collaboration between the University of Houston, Rice University and NASA Johnson Space Center, the institute serves as a neutral third party to provide industry and government regulators with new technologies, science-based policies, education and workforce training.
Maddock, who most recently worked on Arctic issues for BP America, said the institute's goal is to reduce the risk of offshore accidents and build public trust in the safety of offshore drilling and production.
The Subsea Systems Institute was established in January with initial funding from the state of Texas, and it is expected to attract substantial federal support over the next 10 years from the RESTORE Act trust fund that was created with funds from the Deepwater Horizon settlement. Maddock said plans call for the institute to become self-sustaining through broader industry and government support.
"Over the next few months, I will be engaging with our partners to ensure that the Subsea Systems Institute's goals align with the needs of industry and government for safety and for the economic exploitation of offshore energy resources," Maddock said.
He will provide day-to-day leadership for the institute, which is governed by representatives from UH, Rice and NASA, along with representatives from industry and government. Additional institute partners include Texas Southern University, Houston Community College and Lone Star College.
A technical advisory committee comprised of specialists from industry and academia will also offer input.
Ramanan Krishnamoorti, chief energy officer for UH and principal investigator for the institute, said today's low oil prices have increased pressure on companies working offshore, where production costs are far higher than for onshore wells. Krishnamoorti said the Subsea Systems Institute is positioned to help.
"When prices come back up, when demand goes back up and supply is low, we'll be ready to help industry meet the challenge," he said.
Krishnamoorti, also interim vice chancellor/vice president for research and technology transfer at UH, noted that the institute isn't focused on current projects but on developing technologies to ensure safe, environmentally sound drilling over the next five to 10 years.
Chuck McConnell, Rice's lead representative for the institute and executive director of the university's Energy and Environment Initiative, said the Subsea Systems Institute offers long-term opportunity.
"We have a tremendous opportunity to ensure the environmental stewardship of our seas and oceans by creating transformative change in the technology design, operations safety and operational discipline of the offshore oil and gas industry," he said. "Our collaborations with industry, not only in the U.S. but also internationally, will make this a global center of excellence right here in Houston, the world's energy capital."
Johnson Space Center offers additional expertise, including proficiency in conducting operations safely in extreme environments, said Kamlesh Lulla, director of University Research, Collaborations and Partnership Office at the space center. "Johnson Space Center is pleased to collaborate with UH and Rice on this institute, which focuses on future safe technologies for subsea energy resources," he said.
Maddock said the institute has requested initial research proposals that focus on areas recommended by the Ocean Energy Safety Advisory Committee, which was convened in 2010 by federal officials and industry groups including the American Petroleum Institute and the Center for Offshore Safety. Potential research topics include early kick detection, wellbore monitoring and blowout preventer validation and monitoring.
---