The historic trail of women in politics is still blazing.  From Susan B. Anthony to Rosa Parks to the women currently in contention for their parties' presidential nominations, the face of American politics continues to be influenced and impacted by women. 
A daylong symposium at the University of Houston celebrates and analyzes women in politics.  "Collaboration: Women Re-Making American Political Culture" is planned from 11:30 a.m. to 7 p.m. on Oct. 14. National Public Radio Correspondent Tamara Keith is among the speakers scheduled for this event.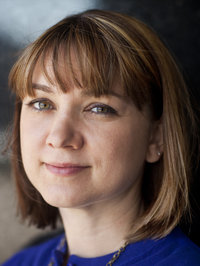 "Each part of the symposium addresses the question of why women's participation in politics matters," said Professor Nancy Beck Young. "We hope that UH students will learn from this history while also figuring out how they can be change agents today."
The event is sponsored by Houston Public Media, University of Houston Women's, Gender and Sexuality Studies Program, the Department of History, the Department of Political Science, the Hobby Center for Public Policy, Houston History Magazine and University of Houston Libraries.
The symposium features the following panels in UH's Rockwell Pavilion (second floor of UH's M.D. Anderson Library):
11:30 a.m., "The Body Politic: How It Matters When Women Make Policy," part of The Barbara Karkabi Living Archives Series. This panel is free to students and members of the Friends of Women's Studies, but reservations are required at wgss@uh.edu. Otherwise, admission is $10 for the general public.
2 p.m., "Race, Ethnicity and Activism," This event is free and open to the public.
3:30 p.m., "Confronting Power Structures," This event is free and open to the public.
The event culminates in Keith's keynote address, at 7 p.m. in the UH Student Center Theater, by National Public Radio White House correspondent Tamara Keith.  Her participation is sponsored by the UH Carey C. Shuart Women's Archive and Research Collection.  The archive contains items and artifacts of prominent Texas women and women's organizations.
For reservations and other ticket information visit www.houstonpublicmedia.org/uhwomen
WHAT: "Collaboration: Women Re-Making American Political Culture"
WHEN:  11:30 a.m. – 7 p.m. Wednesday, Oct. 14
WHERE:  University of Houston Libraries, Rockwell Pavilion in the M.D. Anderson Library (Entrance 1 and University Boulevard)
---