The Spanish village of FuenteOvejuna is an idyllic place with peaceful residents until Commander Guzman assumes control of its land.  Villagers are forced to endure his cruelty, but even the most docile people have their breaking points. When a storm brews within the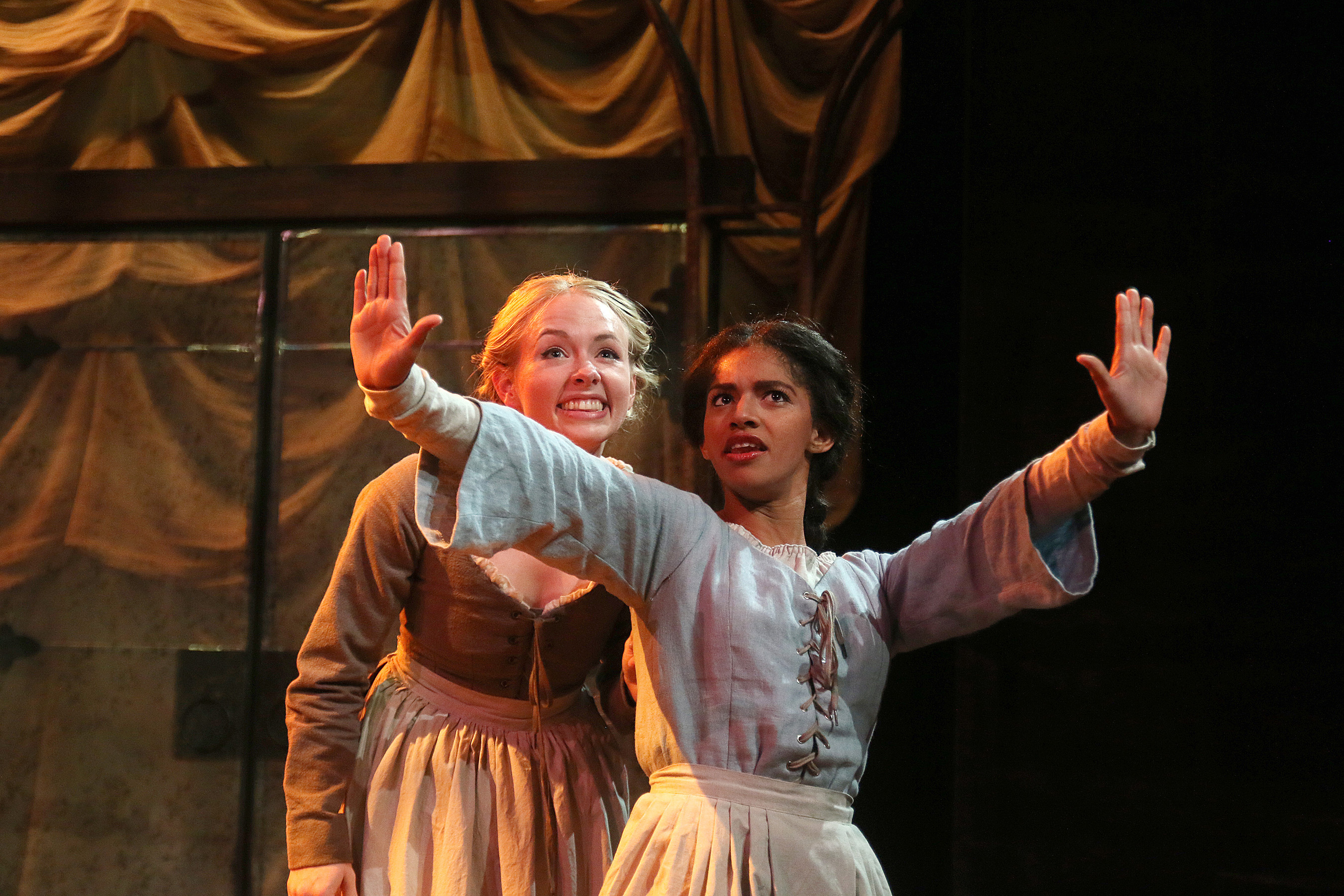 community, the Commander may need to seek shelter … if it's not too late.
Audiences soon will experience the fact-based drama "FuenteOvejuna" at the University of Houston's Jose Quintero Theatre. Presented by UH's School of Theatre & Dance, the play will be performed Oct. 9 – 18.  Show times are as follows:
8 p.m., Oct. 9, 10, 15, 16, 17
2 p.m., Oct. 11, 18
Tickets are $20 and $10. They can be purchased online through the School of Theatre & Dance's ticket site or by calling 713-743-2929.
The play is directed by Keith Byron Kirk, UH assistant professor of theatre. Cast members include William Allen as Commander Guzman, Constance Swain as Laurencia, Jacob Perkel as Frondoso and Jenna Magallon as Jacinta.
Written by Lope de Vega between 1612 and 1614, "FuenteOvejuna" is based on an incident that occurred during the late 15th century in Castile. The play is a mainstay on international stages. Recent versions include a 2008 production at the Stratford Shakespeare Festival. It also has been performed as a musical in 1972 and is the source for Russian ballet "Laurencia." Film versions include a popular 1947 production starring Fernando Rey and a television adaptation in 1974.
"FuenteOvejuna" is among the plays that are being presented during the 2015 – 16 UH School of Theatre & Dance performance season. Upcoming plays include "Three Sisters" (Nov. 13 – 22); "Cuckoo" (Nov. 20 – 22); "Intimate Apparel" (Feb. 19 – 28); "A Midsummer Night's Dream" (March 4 – 6); "She Kills Monsters" (April 22 – May 1) and the 10-Minute Play Festival. Dance performances include Emerging Choreographers Showcase (Dec. 4, 5) and UH Ensemble Dance Works (April 1 – 3). All performances are in the Quintero Theatre, the Lyndall Finley Wortham Theatre or Studio 208. All of these venues are located in UH's Cynthia Woods Mitchell Center for the Arts building (Entrance 16 off Cullen Boulevard.)
The UH School of Theatre & Dance offers bachelor's and master's degrees in theatre and teacher certifications in dance and theatre. Its graduate program consists of a Master of Arts in theatre and Master of Fine Arts in theatre with specializations in acting, technical production and design.  Alumni include actors Jim Parsons, Dennis Quaid, Brett Cullen, Robert Wuhl and Dylan Paul. Faculty includes Tony Award-winning producer Stuart Ostrow, Tony-nominated designer Kevin Rigdon and award-winning playwright and screenwriter Theresa Rebeck. Among the greats who have taught at the school are Sidney Berger, Edward Albee, Lanford Wilson, Mark Medoff, Sir Peter Hall, Jose Quintero, Patsy Swayze and Cecil Pickett. In 2012 and 2013, the school was named "Best College Theater" in the Houston Press Theater Awards. For details on UH's School of Theatre & Dance, visit www.theatredance.uh.edu.

---