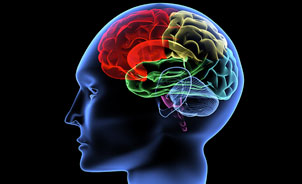 The University of Houston has been recognized as one of the nation's top institutions providing students with online psychology curriculum. In recent rankings, the University was among "The 30 Best Online Bachelor in Psychology Degree Programs." UH ranked 8th on this list of institutions that was compiled by TheBestSchools.org
"We are delighted that the ability to complete the major requirements online for the psychology major has been beneficial to so many students. It has helped make degree completion attainable for those who are working or who have moved, as well as those with limited transportation options," said Suzanne C. Kieffer, director of Administrative and Academic Affairs and Undergraduate Education in UH's Department of Psychology.
Although the full UH degree is not offered online, the requirements for the psychology major can be completed through web-based coursework. UH was selected for this designation because all of its required upper-division courses can be accessed through its Distance Education program. According to TheBestSchools.org, UH is among the institutions ranked on this list based on quality of program, types and ranges of courses offered, faculty strength, as well as school awards, rankings, and reputation.
"Psychology degrees are valuable for more than just those interested in understanding more about how people behave and why. The degree can make for a great foundation for those who go into many professions outside of healthcare – business management and marketing are prime examples," said Wayne Downs, managing editor of TheBestSchools.org. "Our online psychology degree ranking article was created to help any interested student find a top-notch program from a school that will be warmly received by employers and graduate schools."
UH's bachelor's degree in psychology includes studies of the behavioral influences of genetics, biology, culture, and society.
The B.A. in psychology degree includes the following courses:
Psychological Statistics
Social Psychology
Cognitive Psychology
Psychology of Personality
Research Methods
Physiological Psychology
Students must complete six hours of sophomore-level foreign language, which the UH does not offer online. Learn more about the UH Distance Learning Education at its website.
TheBestSchools.org is a leading resource for student seeking colleges and universities that will accommodate their career goals. It is an independent organization that is staffed by editors with experience with academia and research. Visit its website for more details on the publication, its rankings and articles.
# # #

About the University of Houston
The University of Houston is a Carnegie-designated Tier One public research university recognized by The Princeton Review as one of the nation's best colleges for undergraduate education. UH serves the globally competitive Houston and Gulf Coast Region by providing world-class faculty, experiential learning and strategic industry partnerships. Located in the nation's fourth-largest city, UH serves more than 40,500 students in the most ethnically and culturally diverse region in the country.
---