University of Houston architecture students took a long, hard look at the city of Houston – particularly its connection to natural waterways. They then worked to develop new visions for the Bayou City and showcased them through vibrant projects.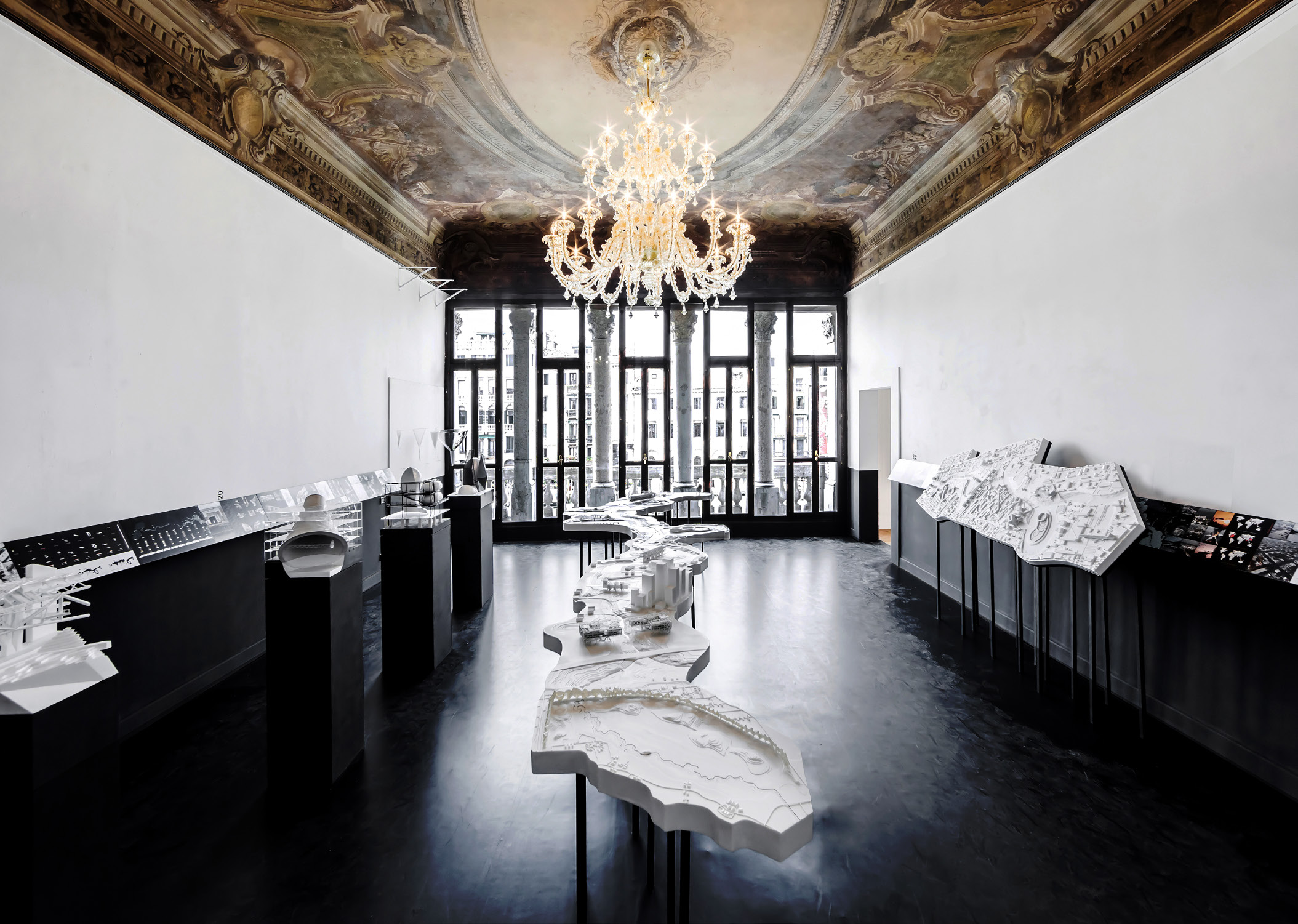 Their creative concepts were unveiled for international audiences during the 2014 Venice Biennale. The exhibition "Risky Habit[at]" impressed European patrons and soon will debut in the city that inspired it. From March 5 – April 10, Houstonians can experience this multimedia exhibition in the atrium of the Gerald D. Hines College of Architecture. The public also is invited to a free opening reception at 6 p.m., March 5. In attendance will be some of the creative minds behind "Risky Habit[at]," as well as their mentor and professor Peter Jay Zweig.
Curated by Zweig, the exhibition showcases works from 40 architecture students. Among those who contributed to "Risky Habit[at]" were Wells Barber, David Regone, Sam Goulas, Jackson Fox and Lacey Richter. They have since graduated and are now employed  with international architecture firms.
As students, they addressed issues relative to the communities along Houston's bayous and coastlines. Projects addressed three scales within the city – 100 miles (along Buffalo Bayou), a two-mile stretch just east of downtown and a 20-foot scale (examining the façade of local buildings).
Among the proposed solutions they developed for Houston are green manufacturing plants (using trees for carbon  sequestering), sustainable prison units with gardens, a recreational facility with an inflatable façade that shifts with the changing climate, an educational facility designed to amplify natural sound, an entertainment and retail site, a redevelopment of the area surrounding Houston's Addicks and Barker Dams, rehabilitated abandoned offshore oil rigs and amenities for Houston's East End.
"This exhibition is an immersive presentation of Houston that encompasses the risky habits of a boom and bust economy in a risky habitat that is at once fragile and expanding horizontally at an unprecedented rate," Zweig said. "The international, award-winning exhibition is an illustration of how architects can take the negative issues along 100 miles of the Buffalo Bayou from the Addicks and Barker dams to the Gulf of Mexico and produce positive solutions for an industrial, urban coastal city moving forward into the 21st century."
During its stay in Venice, more than 250,000 viewed the exhibition. Houston audiences, however, will have an expanded view of the exhibition. According to Zweig, the images, maps and other components of the exhibition have doubled in size to accommodate the college's grand atrium.
The works in "Risky Habit[at]" were created as part of the ambitious "Three Continents Studio." This project partnered UH with Tulane University, University of Buenos Aires, Technical University, Delft, and studios at UH taught by Thomas Colbert and Zweig, to examine architectural solutions for coastal regions.
The Gerald D. Hines College of Architecture offers bachelor's and master's degrees in a variety of disciplines including architecture, interior architecture and industrial design. Faculty members include esteemed professionals in the architectural community, as well as award-winning academic veterans. Facilities include studio spaces, the new Materials Research Collaborative, computer labs and the Burdette Keeland Jr. Design Exploration Center. To learn more about the college, visit http://www.arch.uh.edu/.
---