Blaffer Art Museum is pleased to serve as the exclusive North American venue for "Mirrors for Princes," an evolving five-city exhibition of installations and sculpture by the art collective Slavs and Tatars. Following presentations in Zurich; Abu Dhabi, United Arab Emirates;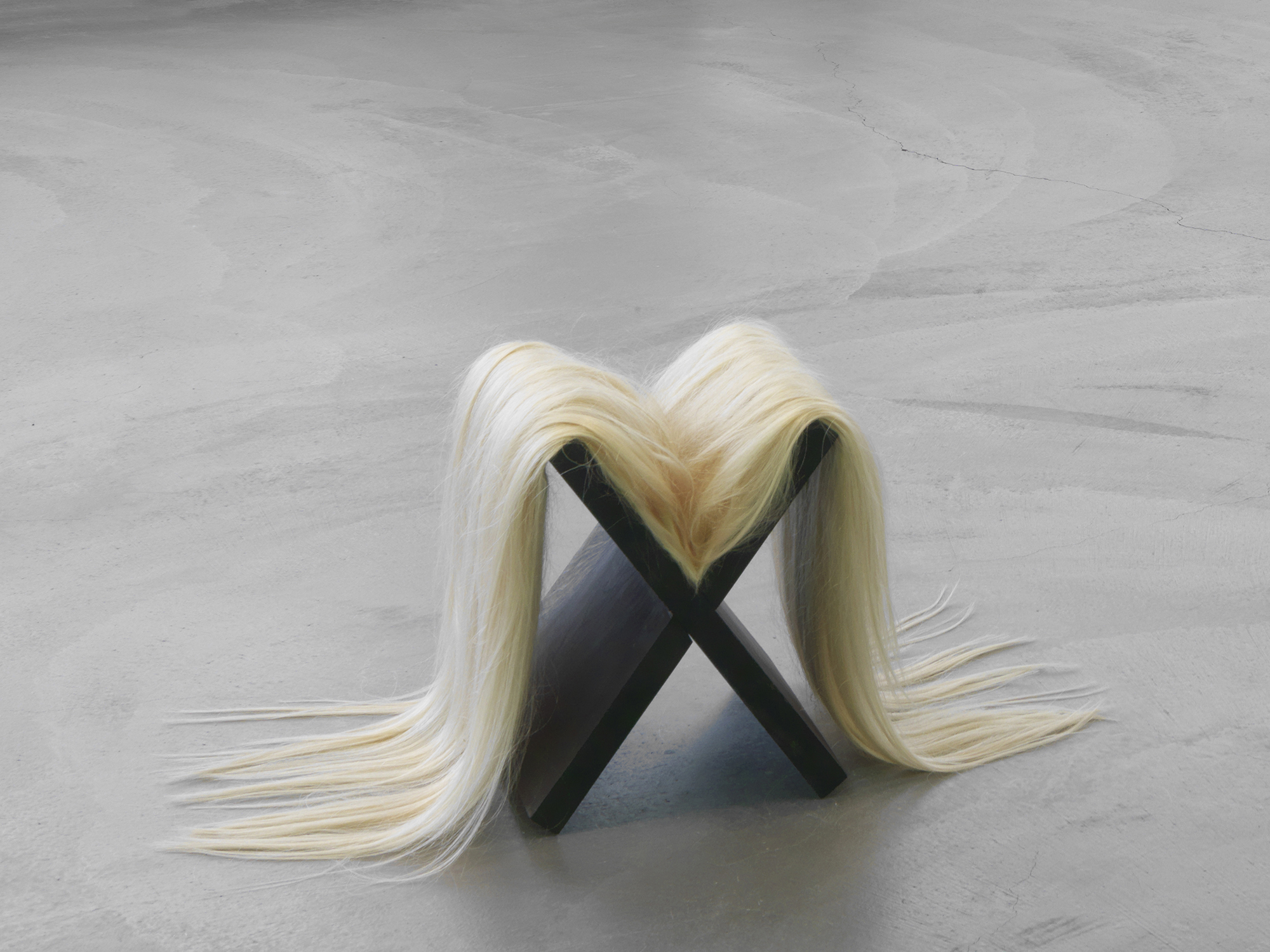 Edinburgh, Scotland; and Brisbane, Australia, the exhibition concludes its international tour at Blaffer, where it opens with a reception from 7 to 9 p.m. Jan. 15 and continues through March 19. The reception will be immediately preceded by "The Transliterative Tease", a performance-lecture by Slavs and Tatars at 6 p.m. in Dudley Recital Hall, located across the Blaffer courtyard from the museum. Free lecture tickets are available at blafferartmuseum.org/mirrors.
Founded in 2006, Slavs and Tatars describes itself as "a faction of polemics and intimacies devoted to an area east of the former Berlin Wall and west of the Great Wall of China" known as Eurasia. "Mirrors for Princes" takes its title from a medieval genre of advice literature for rulers that offered instructions, aphorisms, and reflections on how to rule a nation, from economics to etiquette, astrology to agriculture. The mirrors-for-princes genre, whose most famous examples include Machiavelli's "The Prince" and Al-Ghazali's "Nasihat al muluk," operated as a poetic form of political critique in both Christian and Muslim lands during the Middle Ages and the Renaissance while carving out a space for statecraft at a time when most scholarship was devoted to religious affairs.
Using the genre as a conceptual framework, the works on view translate literary tropes and vernacular objects, such as religious furniture or cosmetic tools, into artworks that further Slavs and Tatars' investigation of speech and sovereignty. 
"Lektor (2014)," a six-channel audio installation, features excerpts from an 11th-century Turkic "mirror for prince" called Kutadgu Bilig (Wisdom of Royal Glory) in as many languages (Uighur, Polish, German, Arabic, Gaelic and Spanish). Excerpts from the poem advising on the power and pitfalls of the tongue play on speakers whose forms echo that of a rahlé, a foldable, X-shaped bookstand used for holy texts.
Another gallery reveals a series of glowing, fetishistic sculptures evoking the Kutadgu Bilig's concern with grooming. Through a witty blend of academic tropes and pop vernacular, these works suggest parallels between the mirrors-for-princes genre and contemporary self-help books. Instead of describing the inner lives of narcissistic individuals, how can subjectivity be defined as a multitude of peoples, nations, conflicting desires, and intentionalities?
 Where the literary proposals of the original mirrors for princes contemplate the divisions between self and other, male and female, sacred and profane, Slavs and Tatars' turn to everyday ritual casts governance as self-governance, a universe of ambiguities, or in their own words: "the heart and art of politics."
Press
Members of the press may access high-resolution images and captions/photo credits via blafferartmuseum.org/press.
Performance-Lecture Series
In addition to the exhibition, the collective offers four performance-lectures at locations throughout Houston. These events are organized by the University of Houston Cynthia Woods Mitchell Center for the Arts as part of the INTERSECTIONS initiative, which aims to increase knowledge about Muslim cultures through the arts while focusing on the complexity and diversity within Houston's local Muslim population, with an emphasis on the University of Houston's own student body and seeks to build bridges between visiting artists and UH students. The lectures question commonly held assumptions about history, politics, linguistics and identity.
Free tickets are required and may be reserved at blafferartmuseum.org/mirrors or mitchellcenterforarts.org/slavs-and-tatars.
"The Transliterative Tease," 6 p.m. Jan. 15, Dudley Recital Hall, 4173 Elgin: Through the lens of phonetic, semantic, and theological slippage, The Transliterative Tease explores the potential for transliteration – the conversion of scripts – as a strategy equally of resistance and research into notions such as identity politics, colonialism, and faith.
"I Utter Other," 2:30 p.m. Feb. 2, UH Honors Commons, 212 M.D. Anderson Library: What does it mean for one east to look to and at another one? Can the romanticized romanticize? From Poles in the service of the Tsar to Persian Presbyterians, "I Utter Other" looks at the curious case of Slavic Orientalism in the Russian Empire and early USSR.
"79.89.09," 7:30 p.m. April 13, Asia Society Texas Center, 1370 Southmore Blvd.: "79.89.09" looks at two key modern moments – the Iranian Revolution of 1979 and Poland's Solidarność movement in the 1980s – as bookends to the two major geopolitical narratives of the 20th and 21st century, respectively – Communism and political Islam.
"Molla Nasreddin: Embrace Your Antithesis," 7:30 p.m. April 15, Asia Society Texas Center, 1370 Southmore Blvd.: Arguably the most important periodical of the Muslim world in the 20th century, "Molla Nasreddin: the magazine that would've, could've, should've" was a legendary Azerbaijani periodical, featuring illustrations reminiscent of a Daumier of the Caucasus. "Molla Nasreddin: Embrace Your Antithesis" includes a discussion of the book's historical context, a case study of the complexity otherwise known as the Caucasus, the figure of the antimodern, and the issue of self-censorship a century ago and today.
The April performance-lectures are part of CounterCurrent, a festival of bold experimental art presented by the Mitchell Center April 12-17.
---