Mother's Day is an opportunity to show Mom how much she means to you. If you needed any help recognizing her importance, research from the University of Houston Department of Health and Human Performance illustrates how Mom's health impacts the health of her family.
"Mothers play a critical role. When moms are not healthy this may trickle down to the children. A healthy mom is a healthy family," said Assistant Professor Daphne Hernandez.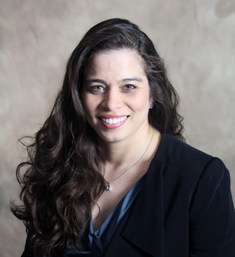 Hernandez studies how families and family environments impact nutrition and health. She also is an investigator with the UH Texas Obesity Research Center.
Among her findings in her research:
*Households in which mothers experienced depression were twice as likely to experience food insecurity.  

"It appears that depression may impact mothers' motivation to obtain and prepare food due to their decreased appetite, mental and physical fatigue and feelings of being overwhelmed," she said. "The moms' feelings of helplessness, brought on by issues such as domestic violence, may challenge them to access the proper support."
*Chronic family stress is related to adolescents becoming overweight or obese. 
"One family stressor–maternal poor health –is related to boys becoming overweight or obese by the time they turned 18," Hernandez said. "Experiencing family stress – specifically family disruption and financial stress – repeatedly throughout childhood was associated with obesity or being overweight by the time adolescent girls turned 18."  
*A mother's poor health may determine whether her family is at risk of falling into the most extreme category of food insecurity—very low food security. These families reduce not only the quality of their food intake, but the quantity as well.
"How (a parent) decides to distribute the limited amount of food in the household is considered to be a 'managed process,'" she said. "If mothers are trying to determine who they are able to feed (and not feed), it is likely they are distracted and not engaging with their toddlers in cognitive stimulating ways."  
Hernandez says these studies indicate a broader approach to addressing nutrition and obesity is needed, one that addresses the whole family, mental health and other stressors.
---