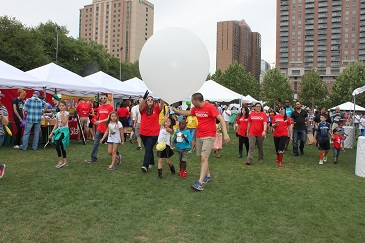 For the sixth year in a row, the University of Houston has been named one of the nation's "greenest" colleges by the Princeton Review.
The University has steadily increased its environmentally friendly practices in recent years. The Princeton Review noted that UH invests in renewable energy, diverts about 25 percent of waste and promotes a range of transportation alternatives, including offering free or reduced-price transit passes, a free campus shuttle and a car-sharing program.
The University's Energy & Sustainability academic program also received a nod. The interdisciplinary Energy & Sustainability minor is open to all undergraduates and includes courses from the colleges of architecture, natural sciences and mathematics, engineering, technology and liberal arts and social sciences.
"Being the Energy University, in the energy capital, it's important to include a discussion of sustainability," said Sarah Kelly, program manager for UH's Office of Sustainability.
The Princeton Review's Guide to 353 Green Colleges was first published in 2010, just one of the higher education rankings and guidebooks published by the education-services company. It can be downloaded at www.princetonreview.com/green-guide.
Robert Franek, senior vice president and publisher at the Princeton Review, said the company has seen growing interest among college-bound students about the environmental practices at the colleges they are interested in attending.
"Among nearly 10,000 teens who participated in our 2015 College Hopes & Worries Survey, 61 percent told us that having information about a school's commitment to the environment would influence their decision," Franek said.
Schools were chosen for the guide based on "green rating" scores the company determined for 861 universities and colleges, using a survey of school administrators. While most of the 353 schools are in the United States, five are in Canada and one is in Egypt.
Kelly said educating students about sustainability is an important part of her job. That's a big part of the University's Earth Week  celebrations this week.
"Sustainability is all about education," she said. "Everyone in sustainability has their own pet passions. We want to help students to find their own passion in sustainability and spark that move forward."
The guide says UH draws 4 percent of its energy from renewable resources, and Kelly said that has grown to 8.5 percent since the information was submitted for this year's rankings. But the University's real emphasis is on increasing energy efficiency, including a campus-wide effort to swap incandescent light bulbs for LED bulbs.
Still, she said, making the "greenest colleges" list is about more than adding up kilowatts used and how much trash is diverted from a landfill.
"It shows you can have a large institution that cares about the environment and that is actively working to make the world a better place."
---