Fact, fiction, poetry and prose will flow during the University of Houston's Write-a-Thon.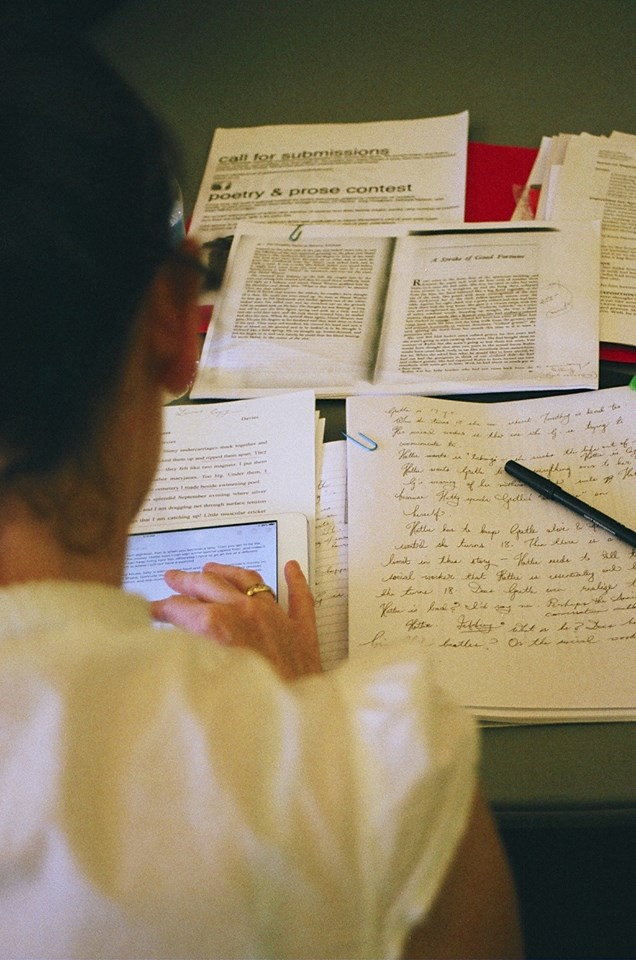 The event is an all-day writing marathon that is open to writers of all levels of experience and ages. Presented by UH's undergraduate literary journal, Glass Mountain, the 2014 Write-A-Thon provides authors and poets a communal experience in which they can meet peers, share ideas and swap tips while engaging in the art of writing. Writers also can participate in contests throughout the day, as well as a poetry slam.
The Write-A-Thon will run from 8 a.m. to 5 p.m., Nov. 8 in UH's Writing Center – Room 238 of the Classroom and Business Building. Registration and a donation (of any amount) is required for the contests. All proceeds will benefit UH's annual Boldface Writing Conference. Writers can register by visiting the Write-A-Thon website or at the event.
Writers can contribute their creative energies for the entire day or as long as they'd like. Breakfast and lunch will be served, and prizes will be awarded for contest winners.
This year marks the seventh year that UH has hosted the Write-A-Thon. The event is the primary fundraiser for Boldface, which offers emerging writers an opportunity to learn from established professionals and share works with Houston audiences.
A schedule of Write-A-Thon  events is as follows:
8 a.m. – Breakfast
9 a.m. – Haiku competition
10 a.m. – Music/Speed Fundraising
Noon – Lunch
1 p.m. – Ekphrastic Writing Competition
2 p.m. – Music/Speed Fundraising
3 p.m. – Poetry Slam
4 p.m. – Speed Fundraising/Awards Presentation
Glass Mountain publishes fiction, poetry and nonfiction by emerging artists from across the country. Named for Donald Barthelme's short story "Glass Mountain," the journal was founded in 2006 and is published twice a year. The next edition of Glass Mountain will be available in December. For more details on the journal, visit its website.
Complementing the journal's commitment to undergraduate writers is the Boldface Conference. Since 2009, UH has hosted this event devoted to grooming writers on the rise. The five-day conference is open to any aspiring author or poet who has not studied writing at the graduate level. Boldface offers workshops led by acclaimed professional writers. It also presents plenary talks and readings that are open to the public. The next Boldface Conference is set for May 18 – 22 and will feature visiting writers Blas Falconer, Gail D. Storey and Tiphanie Yanique. Visit the Boldface website for more details on this event. 
---