Rugby enthusiasts of all levels and abilities will be on the court for the annual Adaptive Athletics @ UH "2014 Wheelchair Rugby Smash Tournament and Fundraiser."  The event is planned from 9 a.m. to 2 p.m., Saturday, Nov. 15 at the University of Houston Campus Recreation and Wellness Center. Check-in time is 8 a.m.
"The rugby tournament brings people with and without disabilities together to promote this spectacular sport," said Serjio Brereda, co-founder and president of Adaptive Athletics @ UH. "Wheelchair rugby is very competitive and fun, whether you're watching or playing."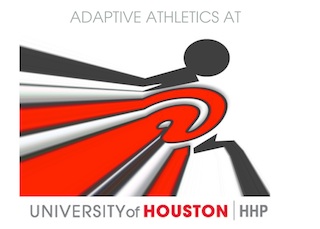 Adaptive Athletics @ UH is a student organization of the UH Department of Health and Human Performance with aims to create a UH athletics program for students with disabilities. The group also hosts an annual summer wheelchair rugby camp, which has become a regular stop for wheelchair athletes from across the country. 
Twelve teams from area businesses, campus groups and the community are expected to compete in the day-long tournament that will test their agility and toughness. Wheelchair rugby often is referred to as "murder ball," a description that speaks to the crashing sounds of wheelchairs as athletes scramble for possession of the rugby ball.  
Each 15-minute game will be in wheelchairs provided by the organization.
Funds raised from the event benefit the organization's efforts to develop an athletics program at UH for athletes with disabilities.  
For more information, contact Roger Garza at rogergarza@live.com or 956-909-9458 or visit http://www.uh.edu/class/hhp/hhp_adaptive_athletics/ 
Facebook.com/AdaptiveAthleticsAtUH
@UH_AdaptSports
WHO: UH Adaptive Athletics
WHAT: 2014 Wheelchair Rugby Smash Tournament and Fundraiser
WHEN: 9 a.m. – 2 p.m., Saturday, Nov. 15
WHERE:  UH Campus Recreation and Wellness Center, 4500 University Drive (at Calhoun)
For directions and parking information, visit http://www.uh.edu/wtsc_apps/uh_maps/buildings/?short_name=CRWC
---