Houston's Alley Theatre is among the crown jewels of the city's arts scene and is home to one of the world's most acclaimed stage companies. As its downtown performance spaces are being renovated, the award-winning Alley is holding court at the University of Houston's Lyndall Finley Wortham Theatre.
Audiences are flocking to the "Alley @ UH" to experience productions such as "Dracula" (running through Nov. 2), but they soon will have a chance to learn the history of the famed theater. Starting Oct. 25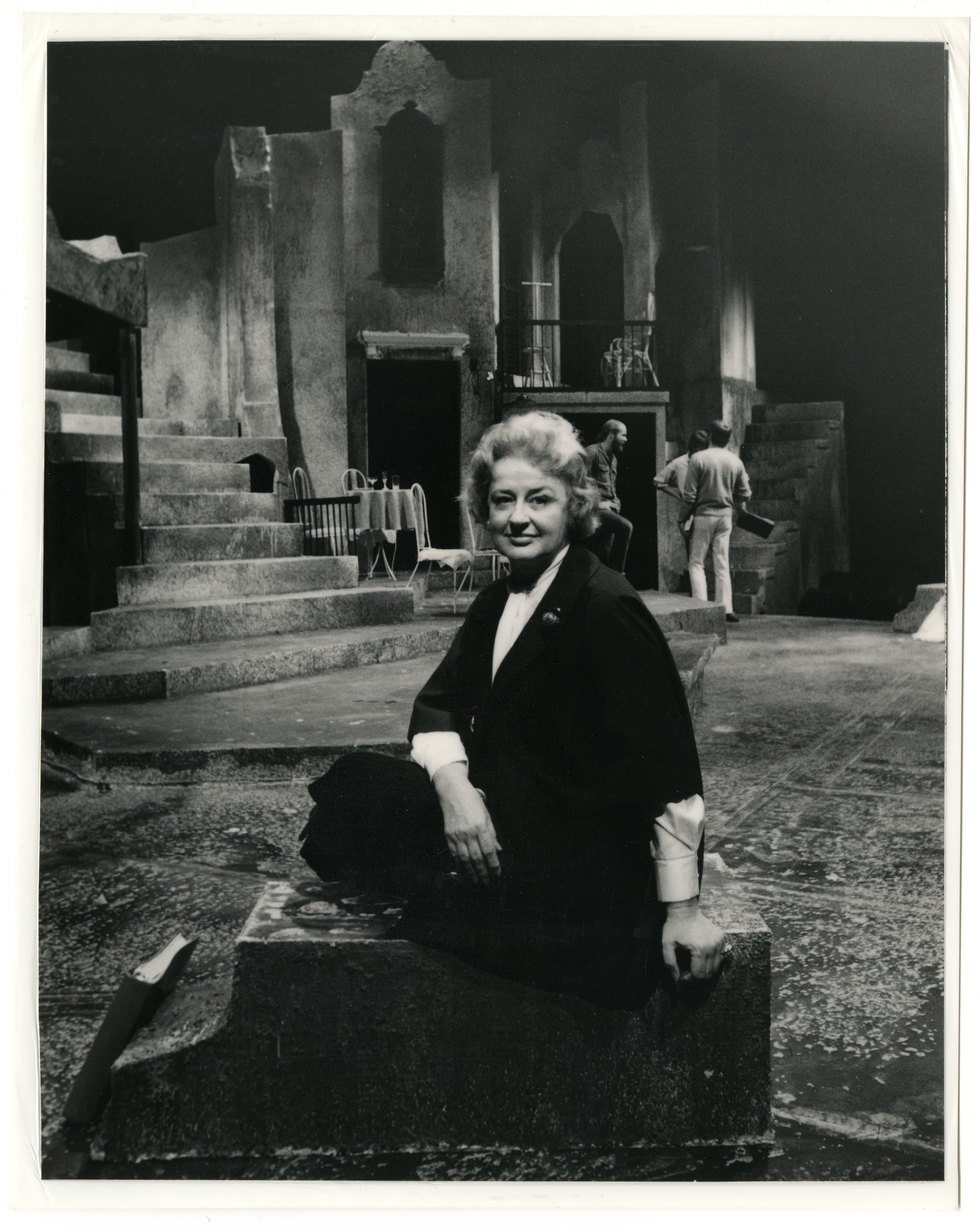 , UH's M.D. Anderson Library will present "Nina Vance and the Alley Theatre: A Life's Work." This exhibition runs through May 8 and showcases numerous classic programs, photographs, articles and other items that capture the Alley's rich, colorful history and its impact on Houston.
The exhibition's contents are from the Nina Vance Alley Theatre Papers, which are part of the UH Libraries' Special Collections. Items on view not only tell the Alley's story, but offer insight into Vance, the theater's founder and long-running artistic director. These include audition notes with comments on actors such as Meryl Streep, Blythe Danner and Kim Hunter. Other items of interest will include programs from some of the Alley's past productions, several of which include early illustrations from noted artist Jim Love, and letters of commendation from a variety of dignitaries (including President Gerald Ford).
UH archivists Stacey Lavender and Catherine Essigner curated the exhibition, which will be on view on the library's first floor. Essinger said that the "A Life's Work" also will spotlight some of the legends who worked on the stage and behind the scenes.
"I think people will be impressed to see the quality of the talent Nina Vance employed at the Alley," she said. "The greatest playwrights of the 20th century, including Edward Albee and Paul Zindel, developed close relationships with the theater. Award-winning Hollywood and Broadway actors like Ed Begley worked there, as well as new talents like John Astin and Spaulding Gray.  Jeannette Clift George, who served as the company's leading lady for decades, was eventually nominated for a Golden Globe for 'The Hiding Place,' her only film appearance."
Vance was instrumental in starting the Alley Theatre with a postcard campaign that elicited enough response to create an amateur stage company. Within a few years, that nonprofessional troupe evolved into a world class company. She was among the guiding forces for the Alley as it set up operations in its classic downtown space (at 615 Texas Ave.).
The M.D. Anderson Library can be accessed off University Drive at Entrance 1. Parking is available in the Welcome Center Garage.  Visit the UH Libraries website to learn more about Special Collections and the Nina Vance Alley Theatre Papers. 
---