The public and the media have a constant fascination with "bad boys." From temperamental celebrities to tough guy outlaws, the interest in rogues never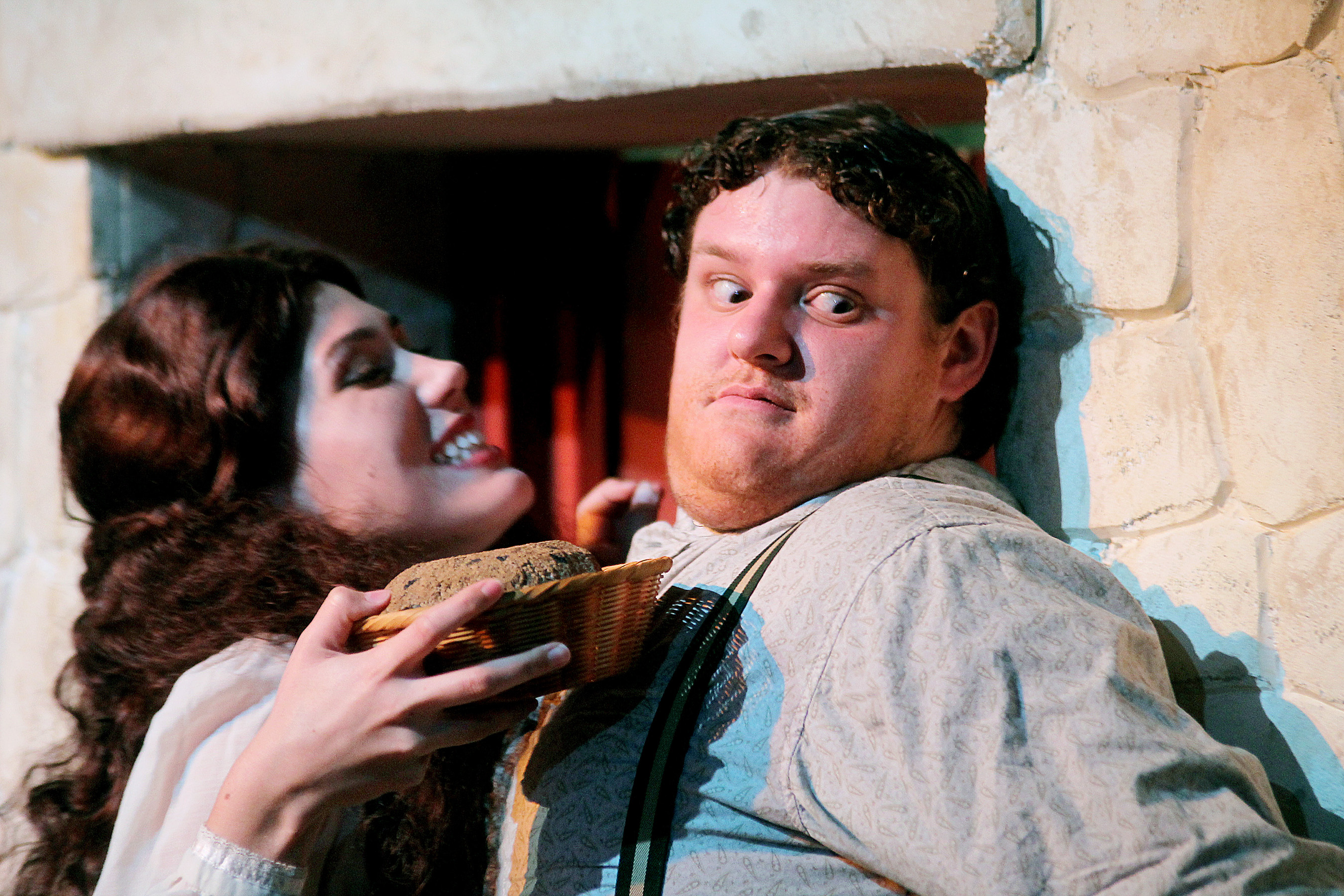 ceases.
So … imagine the excitement that's stirred up in Ireland when a young man stumbles into a bar declaring that he killed his father with a gardening tool.
Audiences are invited to find out what happens to this "murderer" during the University of Houston School of Theatre & Dance's production of John Millington Synge's "The Playboy of the Western World."
Directed by UH professor Carolyn Houston Boone, "The Playboy of the Western World" runs Oct. 3 – 12 in UH's Jose Quintero Theatre (Entrance 16 off Cullen Boulevard). Show times and dates are as follows:
8 p.m., Oct. 3, 4, 7, 8, 9, 10, 11
2 p.m., Oct. 5, 12
Tickets are $20 and $10 for students and seniors. They can be purchased at the Wortham box office or online.
"The Playboy of the Western World" follows the exploits of self-proclaimed killer Christy Mahon and his rise to fame within County Mayo in Ireland. Mahon's stardom and credibility, however, are threatened when an unexpected guest arrives in town.
Synge's play debuted in Dublin's Abbey Theatre in 1906. Its blend of comedy and extreme violence caused much controversy during its initial run. Still, it endures on stages around the world and has been adapted into films, operas and musicals.
"I think audiences will see right through its absurd premise and relate to how we fall all over the famous … or the infamous … the bad boys," Boone said.
Cast members include Griffin Hammel as Christy Mahon, Michael Regojo as Michael James Flaherty, Ashley Fox as Pegeen Mike and Adam James Haddarra as Old Mahon.
For more details on the play and other upcoming School of Theatre & Dance productions, visit the school's website.
The UH School of Theatre & Dance produces pre-professional plays, dance concerts, studio productions, and school shows through the Theatre for Young Audiences program. Performances are delivered in in the Wortham Theatre and the Quintero Theatre. The UH School of Theatre & Dance offers bachelor's and master's degrees in theater and teacher certifications in dance and theatre. Its graduate programs consist of a Master of Arts in theatre studies, a summer Master of Arts in theatre education, and Master of Fine Arts degrees in acting and design.  Alumni include actors Jim Parsons, Dennis Quaid, Brett Cullen and Robert Wuhl. Faculty includes Tony Award-winning producer Stuart Ostrow, Peabody Award-winning playwright and screenwriter Theresa Rebeck and Tony-nominated designer Kevin Rigdon. Among the greats who have taught at the school are Edward Albee, Lanford Wilson, Sir Peter Hall, Jose Quintero, Patsy Swayze and Cecil Pickett. In 2012 and 2013, the school was named "Best College Theater" in the Houston Press Theater Awards. For details on UH's School of Theatre & Dance, visit www.theatredance.uh.edu.
---