Timothy Hester has long moved from one piano to the next, delivering classics and contemporary compositions. Soon, the University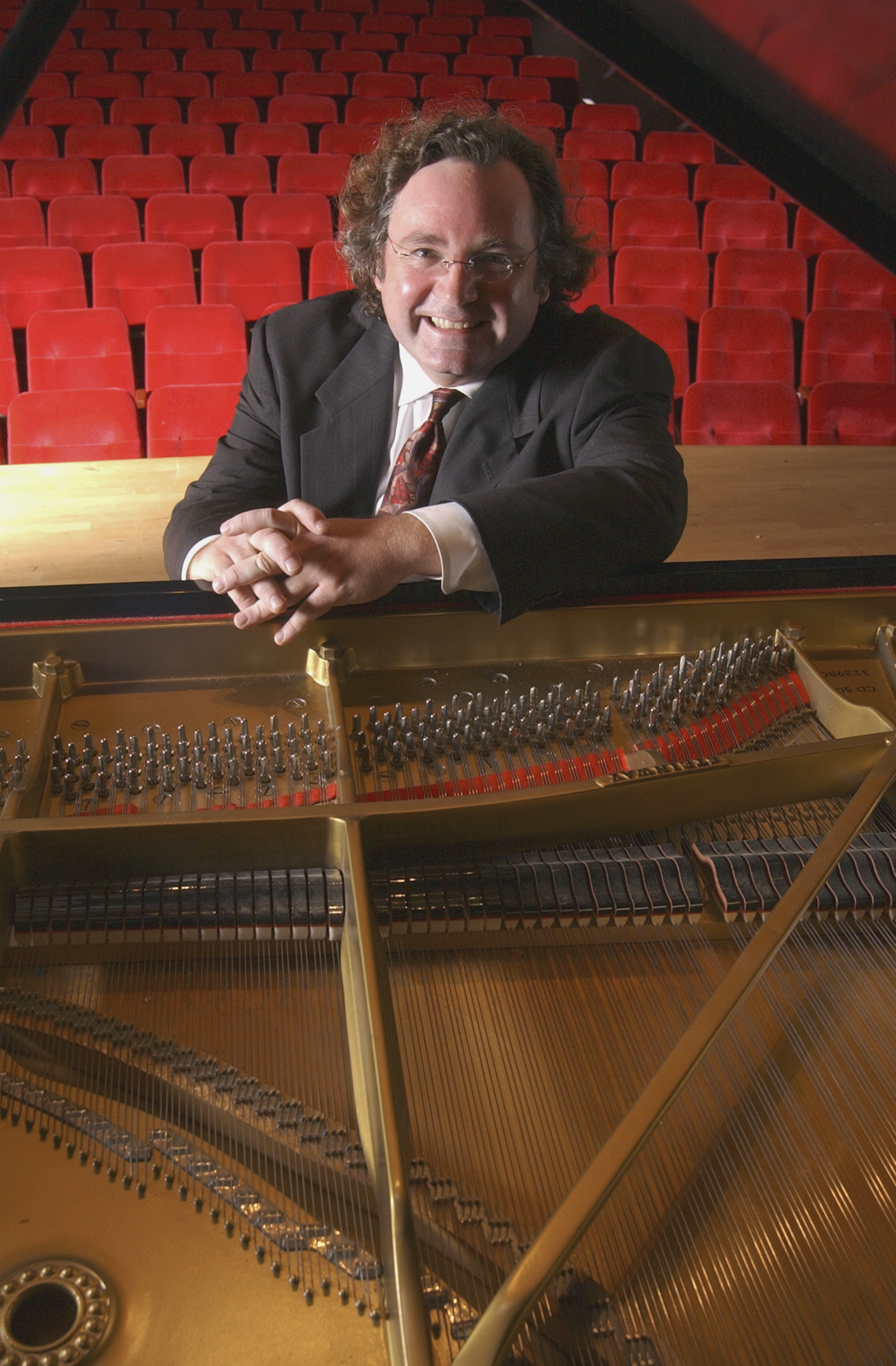 of Houston Moores School of Music professor will tickle the ivories of six different keyboards during a single performance.
Audiences can experience Hester doing what he does best during "Pianorama." The concert will feature Hester performing on a harpsichord, Steinway, two fortepianos, a Celeste and even a toy piano.
"Pianorama" begins at 2:30 p.m., Nov. 23 in UH's Moores Opera House (Entrance 16 off Cullen Boulevard). Tickets are $12 and $7 for students and seniors. To purchase advance tickets, visit the Moores online box office.
"It will be a celebration of the piano," Hester said. "I'm looking forward to performing some wonderful music on these instruments. Audiences will be entertained, as well as educated on the differences between these beautiful pianos."
Hester will perform sonatas by Scarlatti (on MSM's Italian Baroque Harpsichord), works by Clementi (on a replica 1795 fortepiano), Beethoven compositions (on MSM's 1839 Bösendorfer fortepiano), works by Enescu and Stravisnsky (on a Steinway grand piano), a composition from MSM professor Rob Smith (on a toy piano) and a world premiere from a mystery composer (on MSM's new Celeste piano).
At MSM, Hester serves as the director of Keyboard Collaborative Arts and recently was named Collegiate Teacher of the Year by the Texas Music Teachers Association. Audiences around the globe have experienced Hester's talents. He's performed on stages in the United Kingdom, France, Italy, The Netherlands, Colombia, Greece, Singapore and Taiwan. Hester was groomed at The Juilliard School (by esteemed piano teacher Adele Marcus) and at UH.
Recently, Hester helped MSM celebrate its new partnership with Steinway during a performance of "Rhapsody in Blue" during a Cougar football halftime show. Thanks to a gift from an anonymous donor, MSM is becoming an all-Steinway institution. Faculty and students will have access to world-class Steinway pianos in all of MSM's practice rooms, teaching studios and stages.
The Moores School of Music is one of the premier music schools in America. Offering bachelor's, master's and doctoral degrees, it serves approximately 600 students annually. Areas of study include composition, conducting, performance, theory and musicology. Its faculty consists of internationally recognized performers, composers and scholars. Among its ensembles are the Moores School Symphony Orchestra, Moores Jazz Ensemble, Moores Opera Center, Concert Chorale, Concert Women's and Men's Choruses, the Spirit of Houston Cougar Marching Band, Wind Ensemble and Percussion Ensemble. A majority of the school's concerts are performed in the internationally recognized 800-seat Moores Opera House. For more details on the Moores School of Music, visit http://www.music.uh.edu/.
---