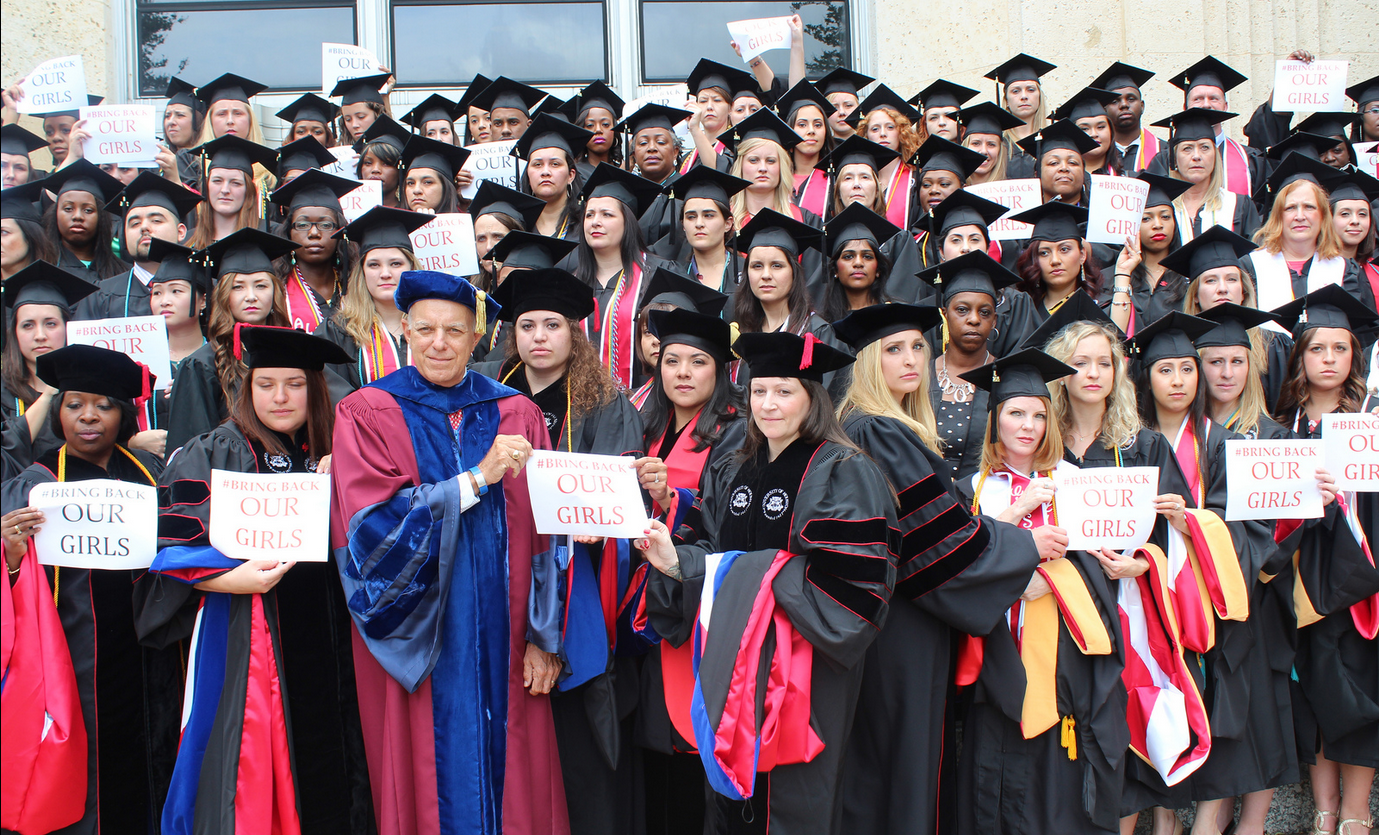 The social media campaign #BringBackOurGirls has gained worldwide momentum since more than 250 teenaged girls were abducted from their school in Nigeria last month. The Islamic terror organization Boko Haram is taking credit for the kidnapping, and its leader, Abubakar Shekau, has said he plans to sell the girls into marriages and slavery.
The President of Nigeria, Goodluck Jonathan, has been criticized for waiting weeks to ask for international assistance to rescue the girls.  The search for the young women now includes U.S. surveillance and reconnaissance aircraft. With millions of people reacting to the hashtag #BringBackOurGirls, University of Houston professor Garth Jowett says the coalescing of worldwide opinion has been significant in spurring action.
"If nothing else, this campaign has shamed the Nigerian government into taking action," said Jowett, a communication professor at the University of Houston's Jack J. Valenti School of Communication.  "It is yet an another example of the potential power that social media has in creating vastly new aggregations of people, basically new 'audiences' of tens of millions, in a very short period of time."
The 2014 graduating class of the University of Houston (UH) Graduate College of Social Work (GCSW) chose to stand together in support of the kidnapped girls at their commencement ceremony on May 9. The graduates and their families posed for pictures featuring the hashtag and posted the photos to social media.  UH GCSW clinical assistant professor Donna Amtsberg organized the college's show of solidarity.
"It's their first, global, political and social advocacy work as graduates.  These girls were kidnapped at school, reportedly because they were receiving a Western education," said Amtsberg.  "What better way for social workers to start off their careers than to stand up collectively and say we need to throw our support behind these families?"
Both Jowett and Amtsberg are available to talk with members of the media during ongoing coverage of this crisis.
Jowett is an expert in propaganda and co-author of the book, "Propaganda and Persuasion." His area of research and teaching includes the history of communications and popular culture, propaganda studies and the role of media in modern society.
Amtsberg is an expert in child trauma, social policy, macro social work practice and political social work. Her research interests include trauma-focused cognitive behavioral therapy, family violence and crisis intervention.
---