In a country where chefs are the rock stars of restaurants, wine is making huge strides in terms of wine sales. Recent articles indicate the United States is the number one country for wine consumption, edging out those more traditionally associated with the grape, such as Italy and France. 
Officials at the University of Houston Conrad N. Hilton College of Hotel and Restaurant Management are ensuring students pursing careers in the growing field of beverage management are ready for expanding opportunities in the industry.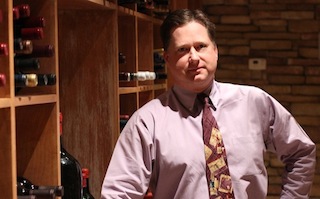 Construction has started on a new $750,000 wine-tasting lab that will seat up to 80 people for wine appreciation classes or industry training. It will be a crowning jewel in the college's commitment to its beverage management program.
"This will be the only one of its kind between the two coasts," said Chris Taylor, director of the beverage management program and the Fred Parks Wine Cellar. "This represents a huge commitment. We have an opportunity to make a national and global impact within the industry. We'll be in the preeminent status in beverage management."
Beverage management touches all aspects of the hospitality industry. From hotels and restaurants to events and cruise lines, knowledge of wine, in particular, is an important tool in the industry tool box. With this expertise, students can pursue careers in pricing systems and sales, storage and cellar management, training and marketing, and as sommeliers. Taylor says only a few universities in the country have dedicated facilities to research and evaluate wine.
"Our lab will have individual sinks, natural light and back-lit white boards to evaluate a wine's color.  It also will feature gridded wine-holding stations so wines stay in the order they were sent," he said. "There are some things you can't do without the right tool.  This is the right tool." 
The program, like the industry, has grown. It began as a single wine-appreciation class in the 1980s.  Today, hospitality students pursing bachelor degrees in the hospitality industry may specialize in wine and spirits management (nine credit hours). Additionally, any student may elect to minor in beverage management (16 credit hours).  Each area works with industry expertise to ensure students' course work and internships are relevant to the workplace.
The lab should be completed by fall 2014. 
Future plans for the program include a new beer and wine production lab.
"We want our students to come out of this program, whether you're minoring in the program from this college or another college on campus, confident, well trained and able to make positive contributions to the hospitality industry," Taylor said.   
---