University of Houston visiting associate professor José Angel Hernández will spend the next year scouring the archives and collecting data in Mexico City, Baja California and Sonora as a Fulbright Scholar. Hernández received the highly competitive grant in order to continue his research on Mexico's immigration and colonization policies, particularly efforts to resettle repatriated Mexicans from the U.S. during the nineteenth and early twentieth centuries.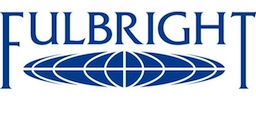 "The usual focus of much historical and sociological research these days is to study Mexican migration to the U.S., and by extension, immigration policies in the U.S.," Hernández said. "I invert that approach in my research by not only studying immigration policies from the sending country, but also by demonstrating the circularity of these migrations since the Mexican American War (1846-1848) and up to our present day."  
Hernández currently is a visiting scholar with the Center for Mexican American Studies at UH.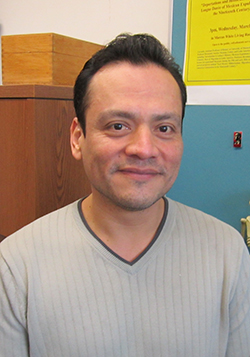 At its core, the research project examines those resettlement projects implemented during this period.  Hernández concludes the vast majority of Mexico's "immigrants" during this period were, in fact, not immigrants from Europe or Asia, but Mexican migrants leaving north for the U.S.
"The focus of my research examines Mexico's first modern immigration and colonization program, one in which an agency was redeveloped and highly funded in order to entice and resettle thousands of ethnic Mexicans back to Mexico during the Porfiriato (1876-1911)," notes Hernández.
Hernández is author of  "Mexican American Colonization during the Nineteenth Century: A History of the US Mexico Borderlands," published by Cambridge University Press in 2012. 
The Fulbright Program is the flagship international educational exchange program sponsored by the U.S. government. It is designed to increase mutual understanding between the people of the United States and the people of other countries. The Fulbright Program provides participants—chosen for their academic merit and leadership potential—with the opportunity to study, teach, conduct research, exchange ideas and contribute to finding solutions to shared international concerns. 
During his year of research, Hernández will work with a number of institutions, such as La Universidad Nacional Autónoma de México and El Colegio de México.  He will also be working closely with the archives at El Instituto Nacional de Migración, Archivo General de la Nación,and La Secretaría de Relaciones Exteriores.
His research will support a publication tentatively titled "Colonizing Modernities: Back to Mexico Movements & Colonization Schemes during the Porfiriato."
Hernández is no stranger to Fulbright awards. As a Ph.D. candidate at The University of Chicago he was awarded a Fulbright Dissertation Fellowship. Following his upcoming Fulbright year, he will return to the University of Houston.  
"I am very humbled and excited about the Fulbright award, but equally excited and honored to be returning to the UH Department of History as an associate professor, thanks to the amazing work being done at the Center for Mexican American Studies," he said. 
---