David Vetter's birth and short life in Houston captured the world's attention, a baby boy whisked immediately into an "isolator" designed to keep him separated from a germ-filled word that posed unthinkable dangers to a child born without a functioning immune system.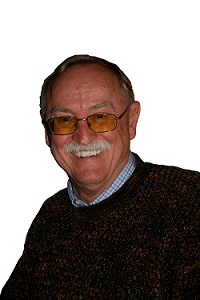 It was intended to be temporary, a brief reprieve until doctors could perform a bone marrow transplant that would jumpstart his immune system and free him from the plastic prison.  But the transplant failed, and David, known as The Boy in the Bubble, remained unable to touch or be touched until just before his death at the age of 12.
The disease is now treatable in most cases, and doctors no longer use the isolator for the few people for whom treatment doesn't work. But James H. Jones, professor of history emeritus at the University of Arkansas and a former history professor at the University of Houston, says the case is an important case study in human experimentation on children. He will analyze the complicated ethical issues involved in the decision to place David Vetter in the isolator for the final talk in this year's UH Ethics in Science Lecture Series.     
WHAT:  The Decision to Put David Vetter in the Bubble, the final talk in the UH Ethics in Science Lecture Series
WHO: James H. Jones, author of "Bad Blood: The Tuskegee Syphilis Experiment, a Tragedy of Race and Medicine" and "Alfred C. Kinsey: A Public/Private Life"
WHEN: 11 a.m. Wednesday, April 16
WHERE: Phillip G. Hoffman Hall, Room 232, University of Houston
MEDIA: Contact Jeannie Kever, 713-743-0778, jekever@uh.edu
---