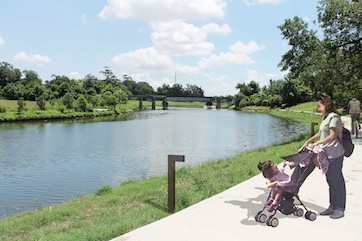 Where we live matters. The built environment impacts our chances to live healthier lives. While some neighborhoods have plentiful fresh food options, others are food deserts. And while well-maintained parks are plentiful in some communities, they are scarce in other areas of Houston.
For two years, the Community Design Resource Center at the University of Houston worked in partnership with four Houston neighborhoods and the Department of Health and Human Services to identify health determinants that can be impacted by design. The findings of this project are documented as part of the third biennial Collaborative Community Design Initiative (CCDI) and showcased in the book "Hearts." Houstonians can view CCDI findings during an exhibition that begins at 5:30 p.m., July 17 in UH's Gerald D. Hines College of Architecture's Atrium. The exhibit will be on view through August.
This project was funded by a grant from the National Endowment of the Arts and supported by a partnership with the Houston Department of Health and Human Services' Community Transformation Initiative.
CCDI kicked off last year with the focus of integrating urban design and health. Susan Rogers, director of the Community Design Resource Center, and students from UH's Gerald D. Hines College of Architecture met with community leaders from Denver Harbor, Fifth Ward, Magnolia Park and Sunnyside. They learned about specific challenges faced by each neighborhood. They then ventured into these communities for first-hand observations and to identify areas needing improvement.
"We looked at things like connectivity… sidewalks and how people get to the bus stop or grocery store," Rogers said. "Other things we looked at included possible linkages within neighborhoods, opportunities to develop walkways along utility easements and other areas of land. Our team also identified opportunities for sharing public school facilities."
The book "Hearts" outlines additional findings and breaks down each proposal by theme. Some of these themes include "Anchor" (strengthening community centers, parks, cultural institutions), "Fill" (developing new uses for vacant sites), "Re-use" (developing new programming for vacant buildings) and "Mix" (creating places for community interaction).
The Community Design Resource Center completed action projects in partnership with the participating community partners. Among these projects is "Zona de Juego" (Play Zone) in DeZavala Park, which is in the Magnolia Park neighborhood. It includes educational games and a community time line. Another completed project is "Miles" in Denver Harbor Park, which includes painted mile markers along the walking trail. The action projects support the idea that basic amenities can encourage active living and benefit the health of children, families and communities.    
Rogers recently shared her work on urban design and health at the "American Institute of Architects Value of Design: Design and Health" summit in Washington D.C. and at the international conference of the Association of Collegiate Schools of Architecture in Seoul, South Korea.
This is the third Collaborative Community Design Initiative. Previous initiatives include "Islands" (focusing on Greenspoint, Alief, Golfcrest/Bellfort/Reveille and Midwest) and "Corridors" (focusing on the Greater Third Ward, Harrisbug/Manchester, Independence Heights and Greater Heights).
The Community Design Resource Center is based within UH's Gerald D. Hines College of Architecture. The college offers bachelor's and master's degrees in a variety of disciplines. These include industrial design, architecture, space architecture and interior architecture. Faculty members include esteemed professionals in the architectural community, as well as award-winning academic veterans. Facilities include studio spaces, the new Materials Research Collaborative, computer labs and the Burdette Keeland Jr. Design Exploration Center. To learn more about the college, visit http://www.arch.uh.edu/.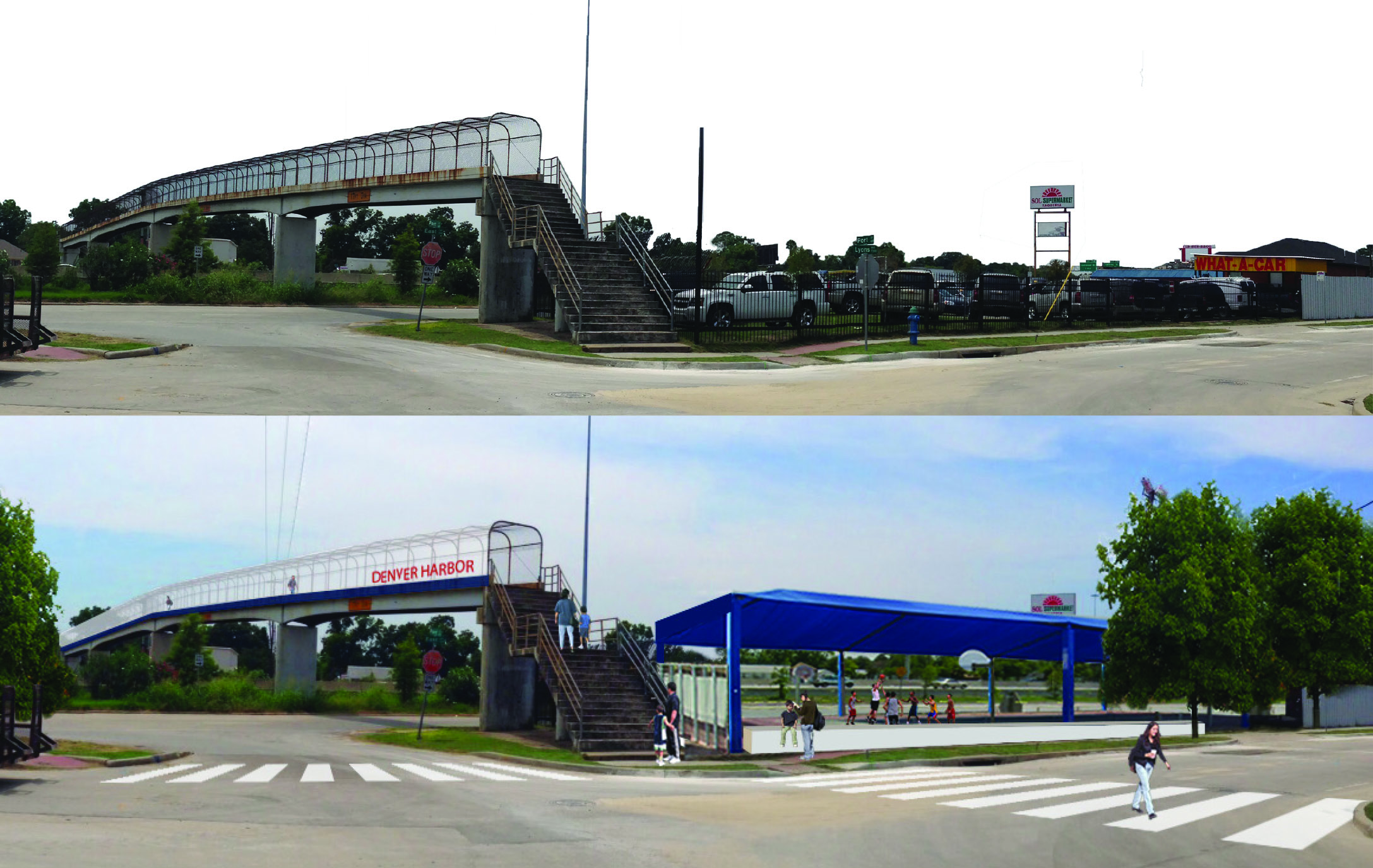 ---