Renovated in 2013, the University of Houston's Edythe Bates Old Moores Opera House is home to one of the top-ranked university opera programs in the United States, which performs four operas each year in the unique facility.
"It's all about being in the space— the art is by Frank Stella and the lighting fixtures are by Isaac Maxwell," said Thom Guthrie, Moores Opera House manager.  "You will never hear music the way you hear music here.  Every note, every nuance, every little bit of coloration that the composer gave you can hear in this hall because of its superior acoustics.  We can follow all of the original dynamic markings in a score."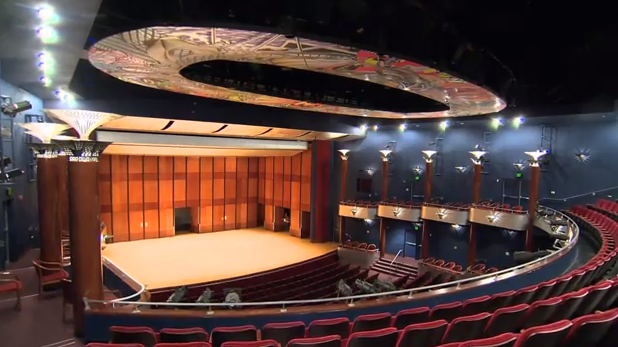 Built by the same team as the Dolby Theatre where The Oscars are held in Los Angeles (formerly known as the Kodak Theatre), the Moores Opera House also has the same acoustic designers as the John F. Kennedy Center for the Performing Arts in Washington, D.C. 
"You'll vary rarely find a facility that matches it," said Guthrie.  "It comes as close to acoustical perfection.  I actually had an architect from Bogota, Columbia fly here specifically to see this hall and get on his plane and fly back to Bogota.  He came here because in researching small music facilities,  experts told him, 'You have to see the Moores Opera House in Houston.' That's how great our reputation is."
The 800-seat facility opened in 1997 and was designed to emulate the acoustic space of a traditional European opera house.
 "It's the only opera house in Houston.  Everyone knows the famous opera house in Galveston, but Houston needed an opera house," said Guthrie.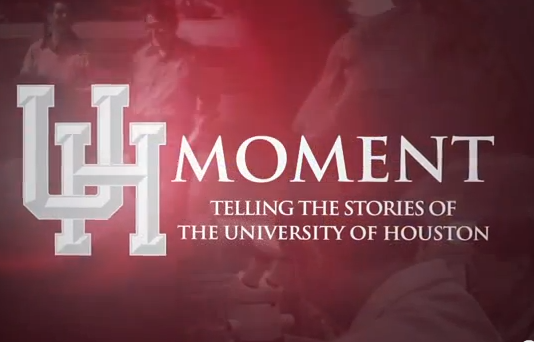 Featuring one of the largest stages in Houston and a large orchestra pit capable of accommodating 70 to 80 musicians, the facility is large enough to handle any form of opera.
Each year, the opera house hosts a full and varied schedule of performances.
"Four operas, at least four major symphony performances, four chamber symphony performances, about 16 various choral performances, multiple jazz performances and a lot of solo performances," said Guthrie. "We have every kind of music you can imagine— from contemporary music, to ancient music and percussion ensemble."
For more on the opera house, part of the university's Moores Opera Center, and a look at the current box office offerings visit http://www.uh.edu/class/music/opera/index.php.
---