The University of Houston uses several social media tools to engage in dialogues with the campus community. Now, UH is connecting with Cougars using photo-storytelling phone/tablet application Snapchat.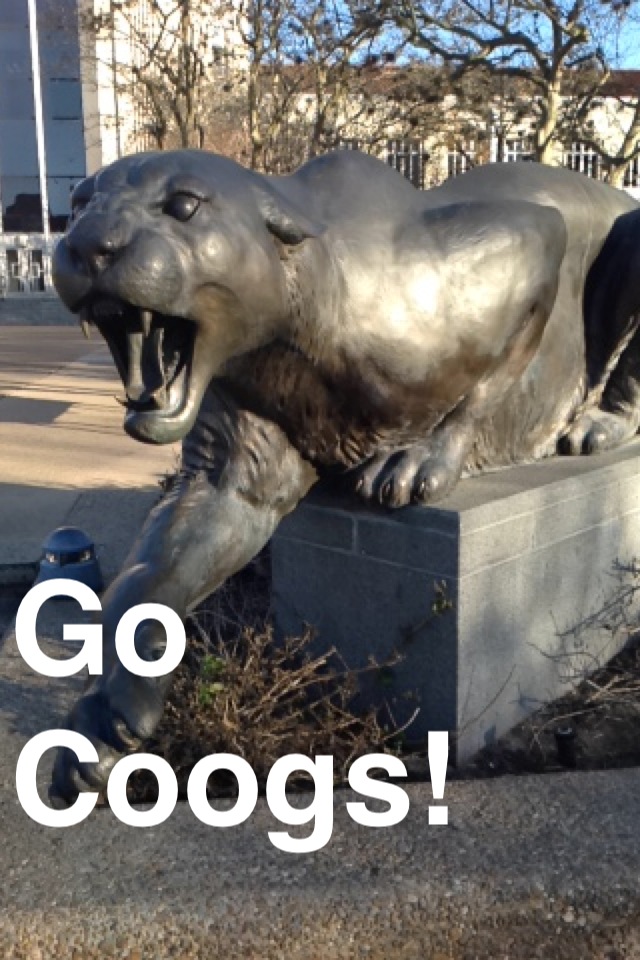 UH adopted Snapchat this month, and is the among the first universities to officially use this tool to communicate with faculty, staff and students. So far, UH (using the handle UHouston) has amassed 695 Snapchat followers, who are eagerly sharing their college experiences through photos and illustrations.
"Using Snapchat to tell the University's story is in line with our style," said Jessica Brand, UH social media manager. "UH is a bold university. Since it was founded, the University has advanced very quickly in a number of areas. Using a new and effective tool to reach students is a reflection of how the University is always looking forward and embracing cutting edge technologies."
Snapchat allows users to take photographs and videos – or "Snaps" – using phones or tablets. Users also can insert text on photos using the application's keyboard function or its drawing tool, which creates basic blackboard-style illustrations. Users can set the length of time "Snaps" can be viewed (from 1 to 10 seconds). "Snaps" also can be shared as sequenced stories. Once viewed, "Snaps" are then automatically deleted.
Brand and the rest of UH's social media team have been using Snapchat to preview T-shirt giveaways on Cougar Red Fridays. The team has sent "snaps" of locations around campus, where students can snag free UH T-shirts and other prizes. Students are reciprocating by delivering "snaps" to UHouston and offering insight into their day-to-day campus activities.
"Since the beginning of the semester, students have been snapping their experiences," said Kimberly Davis, UH social media coordinator. "They've been particularly active since the new University Center opened. That new facility has produced the most 'snaps' from students."
Snapchat complements several other tools used to reach communities on campus and beyond. These include:
"It's great to have a new social media application that allows communities to share what they value most about the University," Davis said. "Snapchat also helps UH reach new audiences. Our followers on Snapchat are likely different than those on Linkedin or Facebook. This tool helps us impact a specific audience. In this case, we're reaching primarily students and prospective students."
Davis added that the University is reaching a high percentage of followers through Snapchat. She said recent stats indicate between 60 and 80 percent of followers are accessing UH's "snaps."
"They're actually going through our 'snaps' and viewing the shared content," she said. "We're not always able to reach such a high percentage using other social media tools. It's great to know that our messages are being read. Whether it's sharing fun items like Cougar Red Friday giveaways or information related to parking or campus happenings, it's proving to be an effective communication tool." 
Visit this site to learn more about UH's social media efforts and access the UH Social Media Directory.
###
---