Before the current generation of "hipsters," the character of Holly Golightly was the original party girl who could be spotted at New York's most fashionable bars and eateries. Readers fell in love with her in Truman Capote's 1958 novella "Breakfast at Tiffany's" and Blake Edwards' 1961 film of the same title (starring Audrey Hepburn as Golightly).
University of Houston students will relive the days and nights of Holly Golightly and recreate New York in the swinging early '60s during a marathon reading of "Breakfast at Tiffany's." The reading kicks off at 6:30 p.m., Jan. 16 in the Honors College Commons (second floor of UH's M.D. Anderson Library). Honors College faculty and students will share reading duties, and attendees are encouraged to put on their best cocktail dresses and suits for the occasion. This event is free and open to the community.
"Breakfast at Tiffany's" follows the exploits of Holly Golightly. A former small town girl, Golightly is a mainstay in New York's high society scene. She dates wealthy men and attracts the affections of a friend (an unnamed narrator referred to as "Fred"). Still, she is unsure of what she really wants in life or who she really is.
Hepburn delivered an iconic performance of the character in the film version. The image of Hepburn with tightly wound hair topped with a tiara, Givenchy black dress and holding a long cigarette holder has become a memorable part of pop culture. The film's story differs from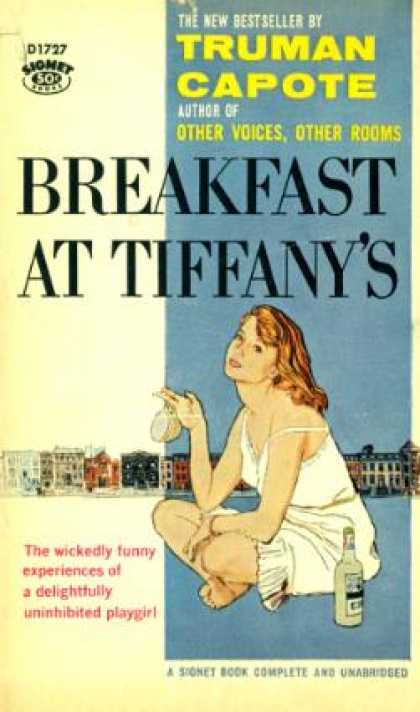 the book, but remains a favorite among audiences.
Marathon readings have become a tradition at the UH Honors College. In past semesters, the college hosted readings of Sir Arthur Conan Doyle's "Hound of the Baskervilles" and Albert Camus' "The Stranger."
 "We are continually looking for ways to get students — and faculty — out of their respective comfort zones," said William Monroe, dean of the Honors College. "These readings, combined with the elements of costume and performance, let us try on different roles, literally, and adopt different points of view. Aside from being lots of fun, trial and discovery are practically synonymous with education."
The Honors College at UH is a hub of excellence that serves the needs of gifted undergraduates in more than 100 fields of study and reflects the rich diversity of the University of Houston in its courses, faculty and students. For more than 50 years, the Honors College has offered students the best of both worlds: the advantages of a small college together with the comprehensive resources and rich diversity of a large university. For more information about the Honors College, visit http://TheHonorsCollege.com. 
---