Armed with National Cancer Institute funding, Cecilia Williams, an assistant professor in the University of Houston's Biology and Biochemistry Department, is leading single-cell level research aimed at better preventing and treating colon cancer and two types of breast cancer.  Williams is studying estrogen hormones and the mechanics of regulatory molecules called nuclear receptors.
Williams believes estrogen can help combat inflammation in colon cells and 'turn off' cancer-promoting genes.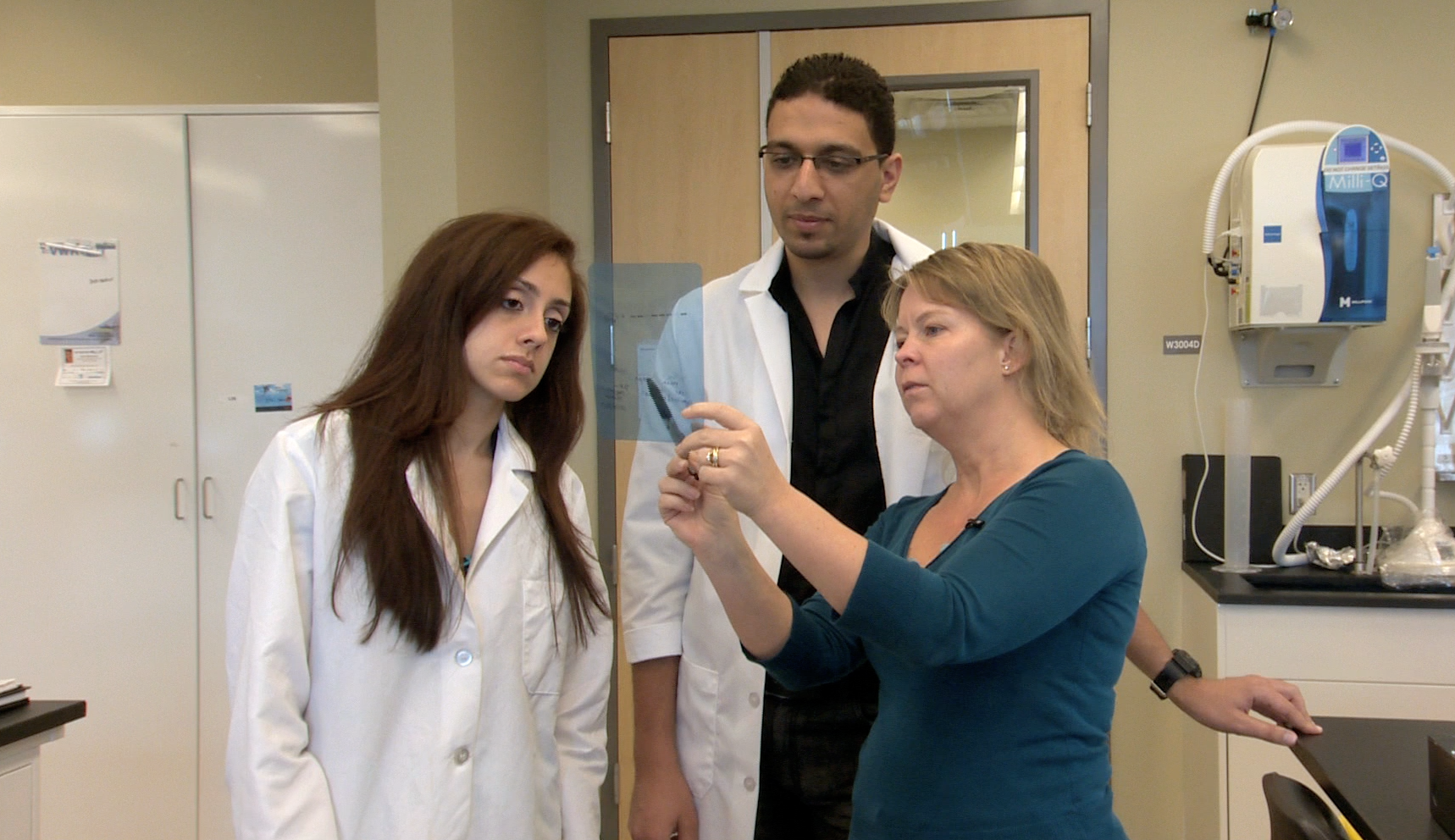 "Estrogen receptor beta is the one that appears protective against colon cancer," said Williams.  "So, if you can activate that one (nuclear receptor), specifically in the colon, then we could prevent or delay colon cancer development."
Williams is currently working to better understand exactly how this is able to happen and is testing a hypothesis.
"We know which receptor does these functions, but we don't know exactly how it's doing this in the cells.  My work has found preliminary data indicating exactly what's going on," said Williams.  "I will test this for five years, and by then, I hopefully will know exactly how estrogen works in the cell to prevent colon cancer development."
Williams and her team are specifically looking at how this particular estrogen receptor binds to DNA, where it binds and which genes it turns on and off.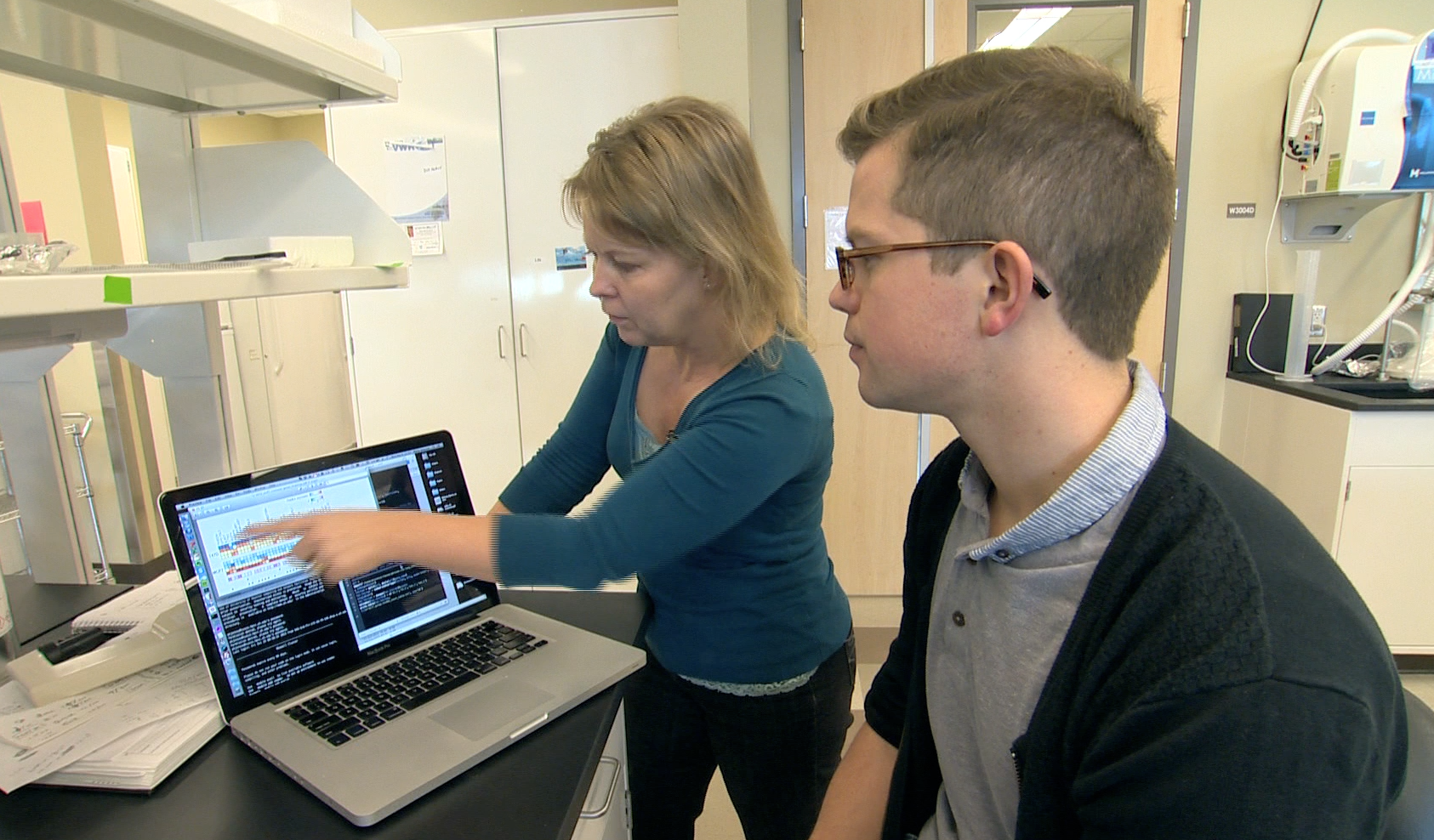 Meantime, with breast cancer, Williams hopes her work will lead to hormone therapies that could either block or activate other specific nuclear receptors to fight cancer growth.
"Estrogen can be bad for breast cancer.  It promotes breast cancer growth, and it can also help initiate breast cancer," explained Williams.  "There is an estrogen receptor, estrogen receptor alpha, which often drives the growth.  I'm trying to improve the current treatment, where we inhibit estrogen receptor alpha in the clinic, and that helps treat a large proportion of breast cancer patients who have this special breast cancer, which is dependent on estrogen for growth."
However, Williams says, most patients eventually become resistant to this type of treatment.  So she's also looking to find a varied approach to break the estrogen signaling pathway.
Meantime, Williams is also studying triple negative breast cancer, which does not express the estrogen receptor, and therefore does not have a targeted treatment.  Currently, Williams says, radiation and chemotherapy are the only treatment options for this type of breast cancer.
"So, we are looking into novel pathways that we can target and use as a new treatment for those patients," said Williams.
---