Depending on your perspective, authentic Mexican food may come from your grandmother's kitchen or the fast food restaurant on the corner. You might be surprised to learn that taco shells and burritos, traditionally thought of as authentic Mexican food, actually were created in the United States. It's an indication of how global Mexican food has become. 
The University of Houston Center for Public History's Gulf Coast Food Project welcomes Professor Jeffrey M. Pilcher, professor of history at the University of Toronto, to discuss "Planet Taco: A Global History of Mexican Food" from 5:30 – 7 p.m., Friday, Sept. 5 at the Honors College Commons. The event is part of the "Food for Thought Lecture Series" and is free and open to the public.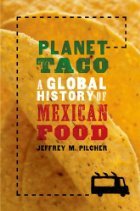 "Jeffrey Pilcher is a leading food studies scholar. That his work highlights the important role of Texas in the complex and sometimes fraught relationship between Mexico and the U.S. in the globalization of Mexican food makes his work especially compelling for Houstonians," said Todd Romero, associate professor of history.  Romero is one of three co-directors of the Gulf Coast Food Project along with Monica Perales, associate professor of history, and Temple Northup, assistant professor of media production at the UH Jack J. Valenti School of Communication.
Pilcher is the author of several books on Mexican food, including "Que vivan los tamales! Food and the Making of Mexican Identity" and "The Sausage Rebellion: Public Health, Private Enterprise and Meat in Mexico City." The editor of the scholarly journal Global Food History, Pilcher is currently working on a book on the world history of beer.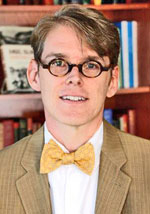 His books will be available for purchase.  He'll sign his books immediately following his lecture. 
The Gulf Coast Food Project was founded in 2008 and brings food studies research and creative endeavors into the classroom and community. The Food for Thought Lecture Series promotes the scholarly study of food. The presenters highlight the latest research on the multiple ways food shapes business and economy, nutrition and health, the environment, and social relations.
The project and series are supported by the National Endowment for the Humanities, the El Paso Corporation Lecture Series, the UH Center for Public History, the UH Center for Mexican American Studies, UH Latin American Studies and the UH Honors College. 
For more information contact Todd Romero, tromero2@uh.edu or 713-743-3112.
WHO: Gulf Coast Food Project, "Food for Thought Lecture Series"
featuring Jeffrey M. Pilcher, University of Toronto Professor of History
WHAT: "Planet Taco: A Global History of Mexican Food"
WHEN: 5:30 – 7 p.m., Friday, Sept. 5
WHERE:  Honors College Commons, second floor M.D. Anderson Library (Entrance 1 off Calhoun Road)
For directions and parking information, visit http://www.uh.edu/maps/buildings/?short_name=L
---