The new Visiting Scholar at the University of Houston Center for Mexican American Studies (CMAS) is all about health—the right to good health and the politics of health care reform.
"I am interested in what happens to traditionally marginalized groups when the government creates or changes public policies directed at the distribution of social services. Who gets left out?" said Elizabeth Farfan-Santos, a medical anthropologist selected as the 2014-2015 Visiting Scholar. "In the case of the recent Affordable Care Act, more than 12 million undocumented immigrants are excluded from access to healthcare."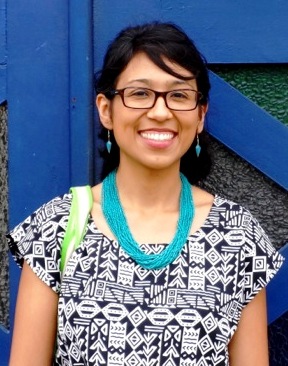 The CMAS Visiting Scholars program began in 1986 with goals of generating research about the Mexican-American community and attracting scholars interested in tenure-track positions. Visiting Scholars are in residence for one year, researching in the fall semester and teaching in the spring.  
A native Texan, Farfan-Santos will draw on her experiences growing up in Houston, the daughter of a domestic worker mother and a truck driver father, who later became small business owners. The family had no access to healthcare.
"The idea of the Affordable Care Act was to extend access to health care to everyone, create a healthier nation and reimagine health care as a human right and national responsibility," she said. "Although I believe that health care reform is crucial, it is important to think critically about how this reform is unfolding and what it means for different members of society, especially those who are socially, racially and politically constructed as 'outsiders.'"

To date, the CMAS Visiting Scholars program has recruited experts in the fields of history, art, sociology, psychology, anthropology, political science and English.  Its scholars have generated such research as:  Latino Violence on the Border:  The Case of Houston 1985 -2000; Mexican American Women in Houston:  Work, Family and Community 1900- 1940; Brown, Not White:  School Integration and Chicano Movement in Houston; and Urban Speak: Poetry of the City. 
"I am so excited to begin this project at UH—a Hispanic Serving Institute—with supportive faculty and dean eager to invest in this research," Farfan-Santos said. "The University of Houston graduates the majority of college-bound Latinos in Houston. I can't think of a better place to begin a project that is focused on our lives and health than UH."
For more information on the CMAS Visiting Scholar Program, visit http://www.uh.edu/class/cmas/faculty/scholars/
---