The motto for the University of Houston Graduate College of Social Work (GCSW) urges students to "be the change you want to see in the world." For 15 years, students, faculty and other supporters had only to look to Dean Ira C. Colby for a role model.  But now, after 15 years, Colby is pursuing a different change.  He is stepping down as dean of the college.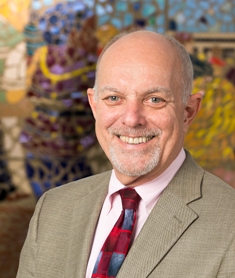 "I begin the next chapter of my life knowing that my time as the GCSW's dean has been enriching, both professionally and personally," he said. "I leave knowing that our community is in a far better place because of the GCSW faculty, staff, alumni and friends."
Professor Paul Raffoul, associate dean for administration and information technology for the college, has been appointed interim dean. A national search for new dean is underway. 
"This decision was slow in coming. I spoke with many friends who had retired or stepped down from leadership positions to get some guidance," Colby said. "At the end of the day, however, the decision was made by me in concert with my best friend, partner and wife of 43 years."
A 37-year veteran of social work education, Colby became dean of the then Graduate School of Social Work in 1999, eager to build on the number of social work programs and raise the prominence of the school. In 2006, he lobbied to change the title from "School" to "College" to better reflect the broad range of programs offered. Since then, the college has implemented a variety of local, state and international programs, including an initiative with the Council of Social Work Education (CSWE) to assist China as it builds its social work education program. Under his direction, the college has recruited many distinguished faculty, including the 1997 Nobel Peace prize recipient, Jody Williams. Colby's tenure also saw the creation of dual degree programs in business, law and public health and an increase in enrollment by nearly 40 percent.
"I'm so proud of our students, alumni, faculty, staff, and many community friends who believe in the college and the social work profession," Colby said. "Their individual and collective support have helped make this college nationally and internationally recognized." 
Colby will be on sabbatical for the fall semester, returning to the University in January 2015 as a faculty member. While his title may change, his passion for the profession will not.
"Some might say that social workers are on a Don Quixote quest as we pursue peace and justice for all people, but I firmly disagree with such a characterization," he said. "This college, in all its work, programs, curricula, research and projects, believes the impossible is possible."
---