University of Houston art students will literally be putting the pedal to the metal during the 26th Annual Art Car Parade on May 11.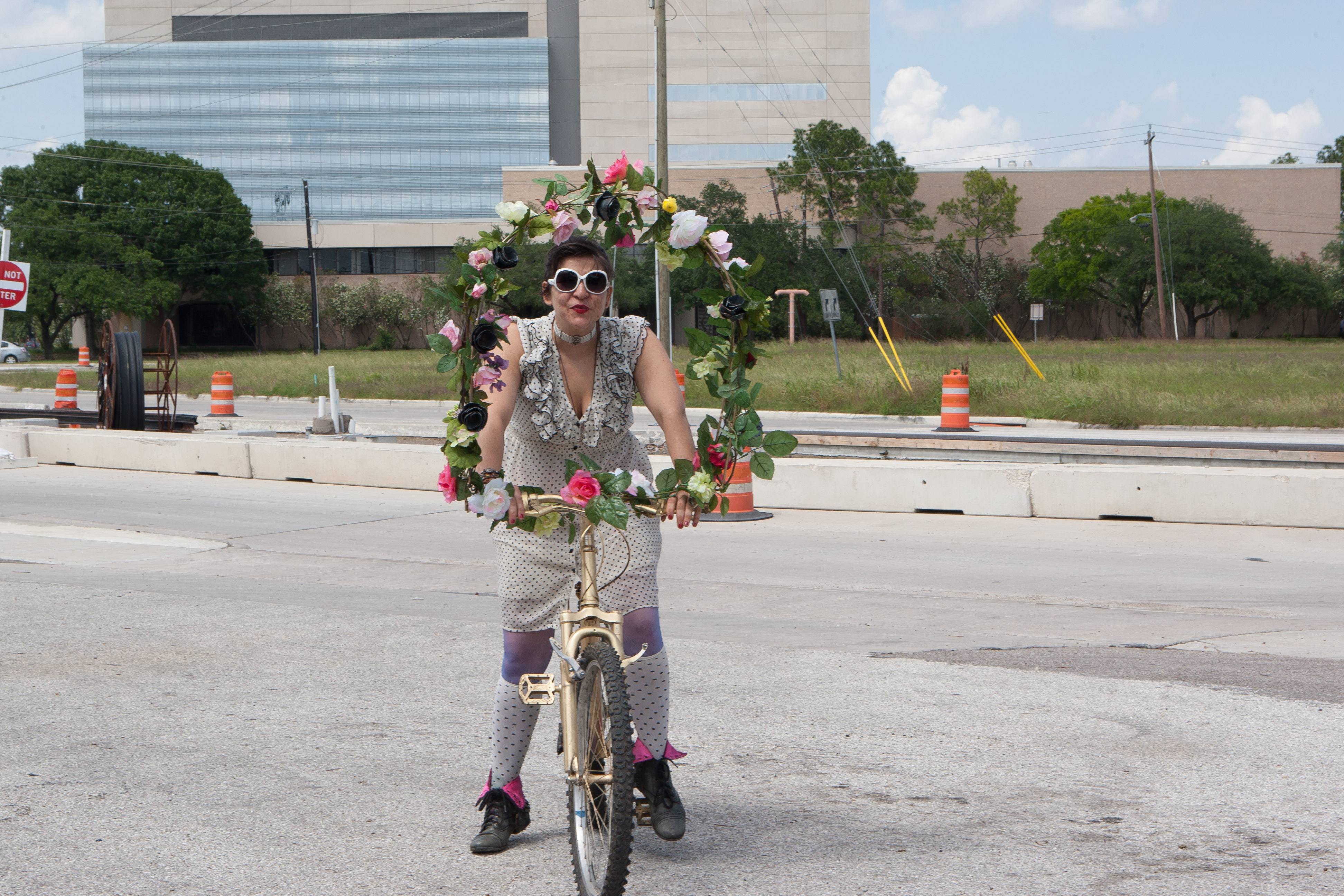 This semester, students in UH affiliate artist Natali Leduc's Intermediate Sculpture course created art bikes that will be featured in the popular parade, which rolls down Allen Parkway. Creations include a two-wheeled elephant, a chicken head on wheels, a flower bike, a rainbow bike for two, a percussion bike (constructed from multiple bike parts), tandem ying and yang bikes, a psychedelic dragon and a replica of the Batmobile (the classic version featured in the 1966 television series) that seats two riders.
Leduc is no stranger to art bikes. It was only three years ago that she was a graduate student at UH and created a "Bottle Bike" for the parade. She also has spoken to organizations in Oklahoma and Tennessee about art bikes and hosts workshops on building them.
"I think that this project helps students develop several skills including welding," Leduc said. "And they're creating these works for a massive audience. It will be a much larger audience than they would have at a gallery. Once they show these bikes to hundreds of thousands of people attending the parade, it will become a very important experience for them."
The Batmobile bike is one of the most ambitious projects in Leduc's class. Students Zack Christmas and Christen Mory are planning to have a sound system playing the "Batman" theme and a replica of the car's rear rocket (complete with flames).  Christmas plans to don a cowl and cape to play the caped crusader while Mory will be the "girl" wonder Robin.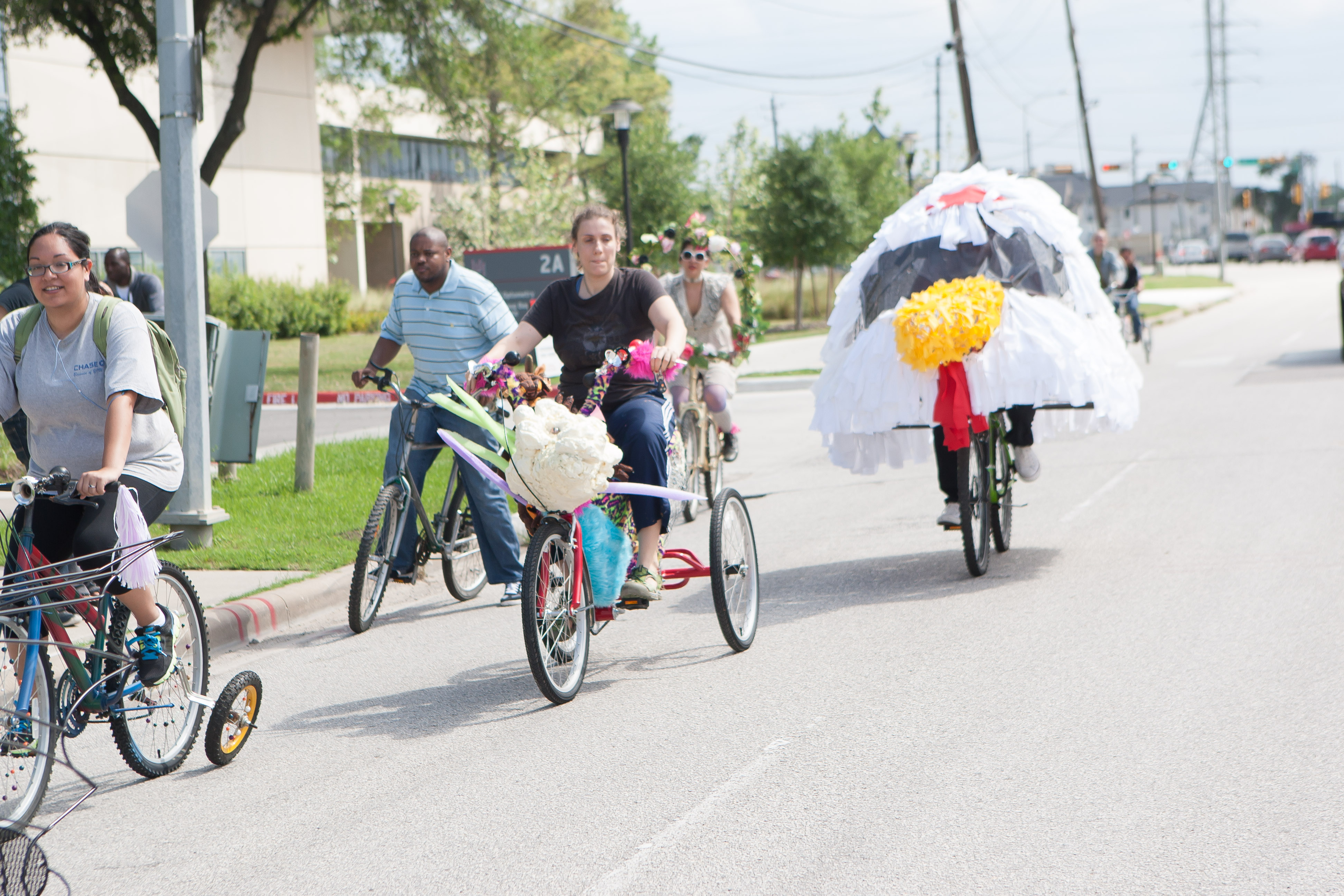 "I grew up in Houston and always have gone to the Art Car Parade. I've always thought about doing something for the event but never had the chance to be part of it," Christmas said. "Now, I have a chance to participate. It's definitely not an easy undertaking, but it's exciting."
Leduc's students recently took their bikes on a spin on campus to work out any kinks before the parade. As an art bike veteran, she knows that building these vehicles is challenging work. With that, she's provided technical advice on changing bike chains, replacing tires and welding attachments to a bike's frame.
"They're learning things that will help them as bike owners," she said. "Also, they're learning to manage their creative visions. They may have ideas of how to design their bikes, but are working with technical parameters to bring it to life."
The Art Car Parade's route opens May 11 at 9 a.m., and the parade itself runs 1 – 3 p.m.  For complete details, visit the event's website.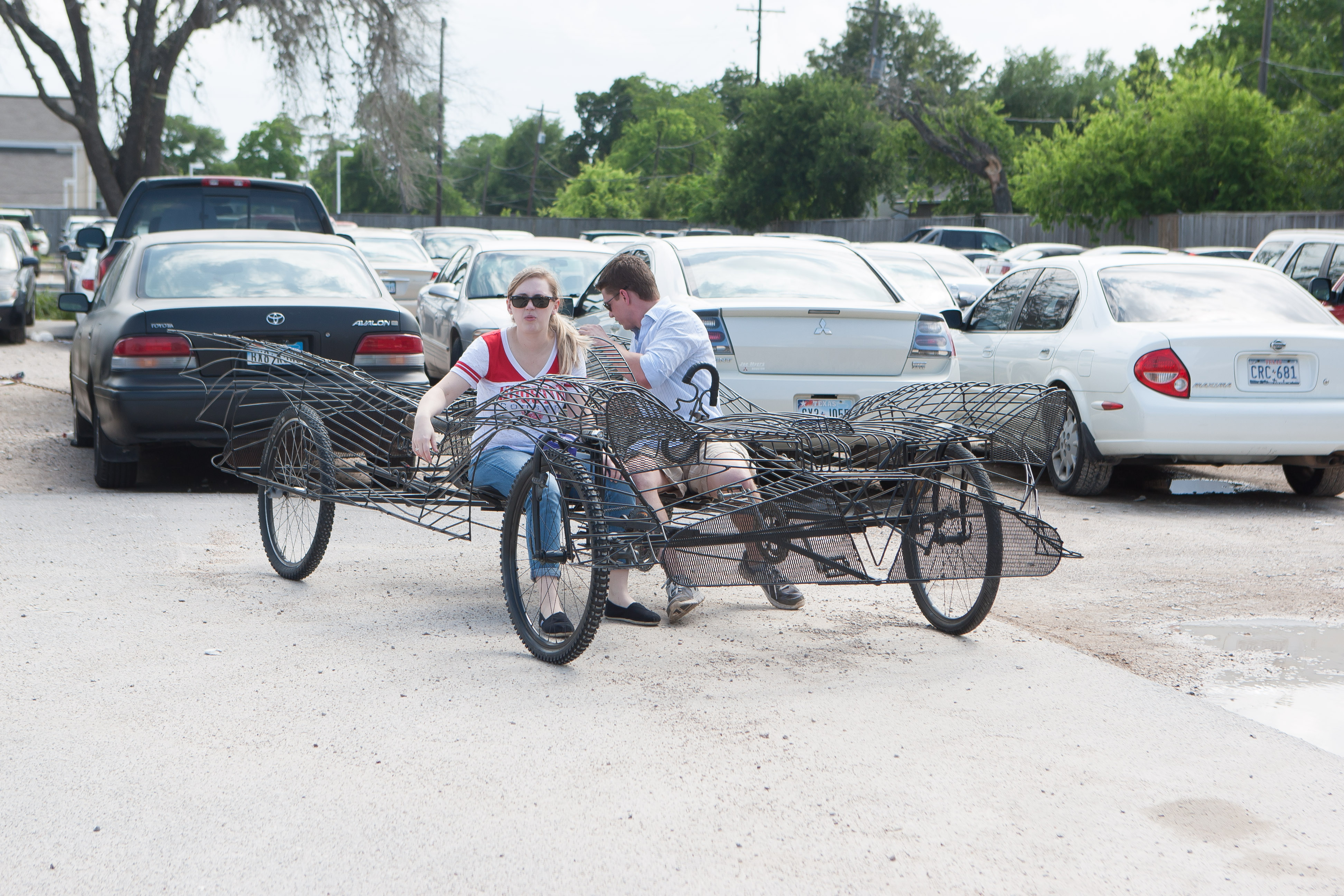 ---