Houston is a city celebrated for its culture and cuisine. It's only fitting, then, that its namesake university, the University of Houston, also embrace the culinary craze that has put Houston foodies in overdrive for a few years now—food trucks.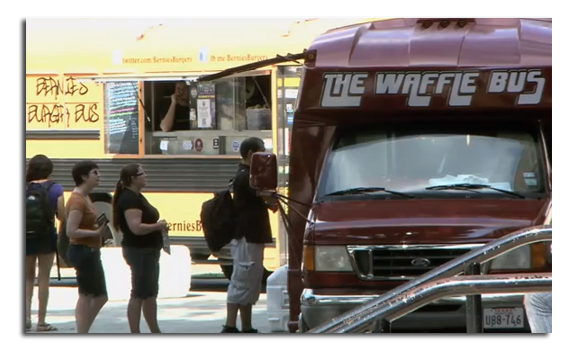 The arrival of the food trucks was fueled by necessity. UH was facing a bit of a dilemma when the University Center (UC) closed for renovation in 2012 for 18 months. The UC recorded about 11,000 food transactions per week — from sandwiches and salads prepared daily to offerings from vendors such as Subway, Chick-Fil-A and Wendy's.  Something had to be done to replace that loss 
"When we brainstormed, the idea of food trucks came up. It was an obvious solution for what we needed to do," said Geoff Herbert, resident district manager of UH System Dining Services.
The food trucks are now parked in two campus locations and are proving to be a tasty solution for a growing campus.
"This is a work in progress for us. It's a learning process," said Herbert. "We are used to being a brick-and-mortar operation, and food trucks are exactly the opposite of that. They've completely blown up the paradigm of food service, which is really exciting frankly."
Herbert says the feedback from students and food truck operators has been "uniformly positive." Bernie's Burger Bus, The Waffle Bus and Bare Bowls Kitchen are set up at the food truck pad in front of the UC, while a rotating group of trucks occupies the newest location at the site of the old Y Building behind Cemo Hall. That group includes The Rice Box, Coreano's, Kurbside Eatz, Stick It and Happy Endings.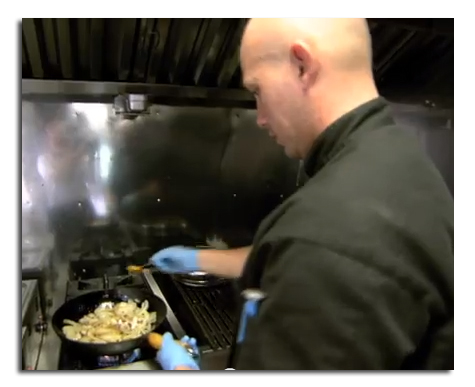 "They're delicious and it's a variety to what the other dining facilities serve," said Kenteria, a UH student who dines at the trucks frequently.
"We are definitely on the vanguard of this program," said Herbert. "Few universities have embraced it the way we have embraced it here."
And even when UC renovation is complete, Herbert says the university won't put the brakes on the food trucks, especially for special events such as Frontier Fiesta and athletic events.
"That's one of the great things we've come to realize as we've gone through this," said Herbert. "There should be, and will continue be, a role for the trucks on campus. There are lots of ways we can use them to get to a place we don't normally get to."
---