The Blaffer Art Museum showcases international artists on from all over the world and serves as the main source of contemporary art at the University of Houston.
"Blaffer Art Museum is really dedicated and focused on showcasing artists who are emerging," said Matt Johns, the museum's director of external relations. "You'll see artists that are on the brink of their career. It's a great way to find out what's next in the art world and the artists you should be paying attention to— the artists that curators are considering as really important right now within the international art world."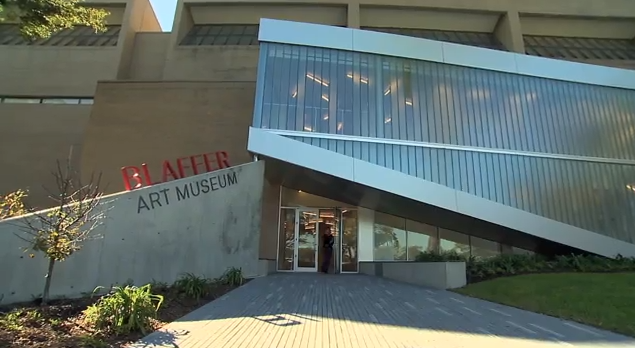 The museum underwent an extensive renovation in 2012. Among the upgrades are a new entrance as well and a lounge area. Johns said the idea is for people not just to come in and view the art but to spend time there in a relaxing setting.
"Everything that Blaffer Art Museum does is free and open to the public," said Johns. "You can always see something new and different within the museum—from film programs to lecture series."
In addition to welcoming visitors to its exhibits and lectures, the museum offers art education programs, summer camps, after school programs and guided tours for students of all ages.
"Whether it's an exhibition opening you are interested in or whether you'd like to get to know artists a little bit better, there is really something for everyone. We are really excited to welcome everyone in for free."
To learn more about Blaffer Art Museum including its current exhibition and upcoming programs, visit http://www.blafferartmuseum.org/.
---