The video installations at Los Angeles International Airport's (LAX) newly renovated Thomas Bradley International Terminal are the largest and most technologically advanced at any airport. Dubbed the "Wow Project" by airport insiders, it contains two main elements of public artwork. One is a video wall comprised of 25 video screens. The second is an undulating ribbon of 58 video monitors ("the Filmstrip") suspended along the ceiling of the waiting area.
UH School of Art Professor John Reed and his collaborative partner Esther Mera are among the 17 contributors of digital artwork for the project, which welcomes more than nine million international travelers to the U.S. every year.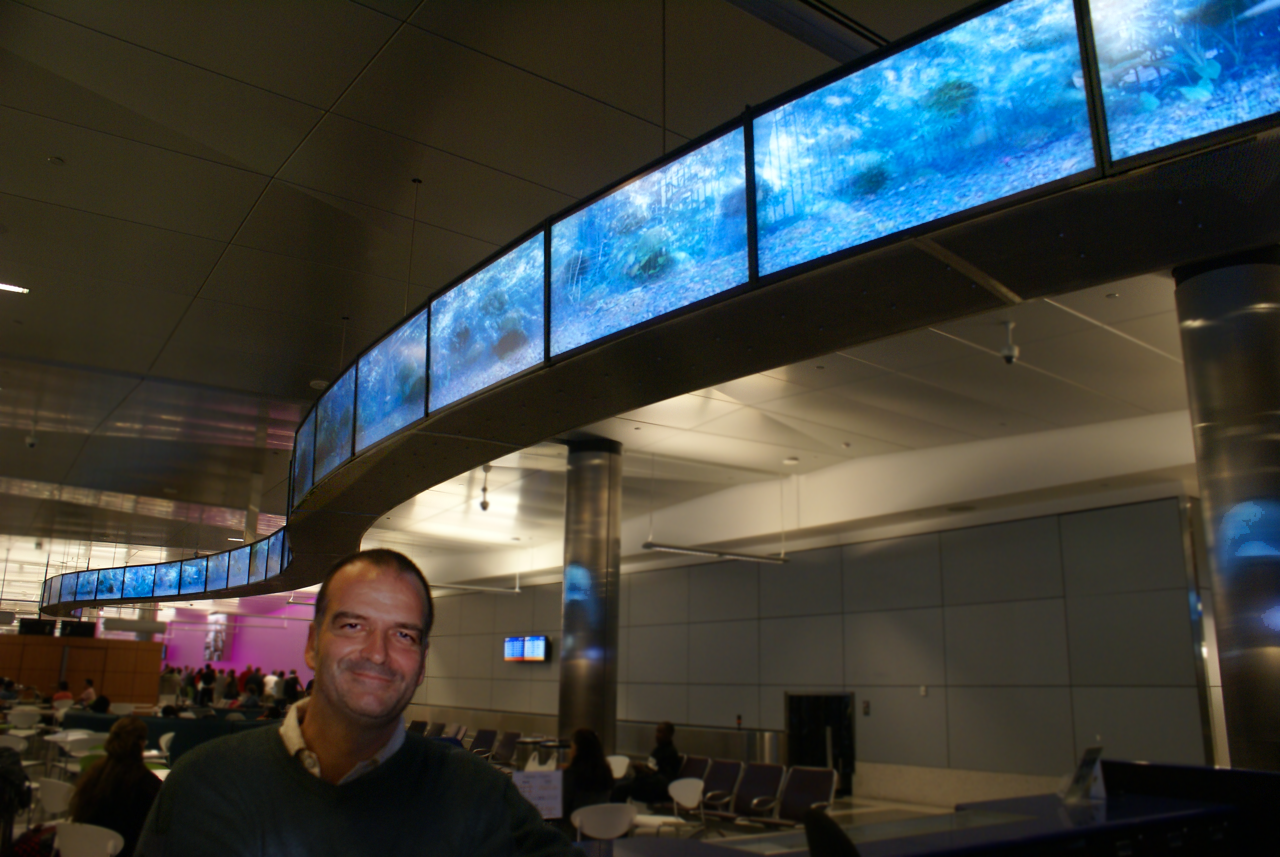 The Reed/Mera piece, "Crossroads," is featured on the "Filmstrip," stretching for more than 100 feet from one end of the arrivals lounge to the other.
"An airport is an amazing crossroads, where the broadest variety of backgrounds and perspectives cross paths, even if only momentarily," Reed said. "Crossroads opens with an ultra-panoramic view of birds on telephone wires.  Individual birds arrive and depart from every direction, mirroring the airport's momentary occupants. The wires oscillate, gently moved by the wind, but this movement soon becomes exaggerated and you realize that you're actually looking at a reflection on water.  These 'transitions' make it necessary to reconsider your point of view; that is really at the heart of the piece."
There are more of these 'transitions' – clouds, fish, people - throughout the piece as it moves from sky to sea to land. The visuals are complemented with a soundtrack by musician and sound artist Daniel Day.
Reed is the former director of UH's School of Art and is presently on a Fulbright Research Residency in Spain. This prestigious award is giving him time to focus on several international collaborative projects.
---