The 1960s was a decade defined by change. From civil rights to space travel, the era was marked by transformative ideas.
During this ambitious period, architects and urban planners applied their energies to reshaping contemporary communities into modern utopias. Such bold concepts left an indelible impression on cities around the world and continue to inspire new generations of architects and scholars. They also are the focus of the symposium "Concrete Utopias: 1960s Architecture and Urbanism."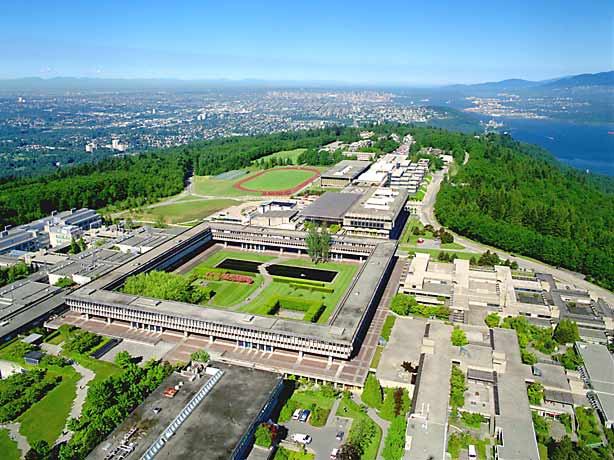 The event will assemble nationally recognized scholars Feb. 17 - 18 at UH's Gerald D. Hines College of Architecture's auditorium (Room 150). "Concrete Utopias" is free and open to the public.
"Attendees will have the opportunity to hear discussions on how ideas about the built environment percolated during a key moment in both social unrest and change," said Michelangelo Sabatino, UH assistant professor of architecture. "Through these discussions, they will be able to evaluate whether any of these ideas had any concrete results? Are there parts of cities that have been changed by these ideas? Did cities profit from these ideas? If not, why?"
Sabatino is among the esteemed presenters at this event. The keynote speaker is Jean-Louis Cohen, the Sheldon H. Solow Chair for the History of Architecture at New York University. Other guests include Martin Melosi, UH's Hugh Roy and Lillie Cranz Cullen professor; Craig Hodgetts, professor of architecture at the University of California-Los Angeles; Sarah Whiting, dean of the Rice School of Architecture; and Kurt W. Forster, professor emeritus at the Yale School of Architecture.
"The concepts of 'Concrete Utopias' were born during the major paradigm shifts in how people inhabit cities," Sabatino said. "The 1960s continue to be on people's minds. It wasn't the first era for utopian thinking among architects and planners, but it presented the right conditions to develop such ideas and explore their potential."
"Concrete Utopias" also is serving as a launch event for a new UH minor in world cities. The inter-disciplinary degree plan will include coursework from the history department, economics, modern and classical department, and the College of Architecture.
For a full schedule of "Concrete Utopias" events and list of scholars, visit http://www.michelangelosabatino.com/. For additional details on the event, contact Sabatino at msabatino@uh.edu.
###
---