Lately, the undead have enjoyed new life in literature and films. From the tween-focused "Twilight" saga to television's "True Blood," vampires are winning over new legions of fans. This fall, University of Houston students are learning about some of the earliest fictional bloodsuckers in the class Vampires in Film and Literature.
Taught by teaching fellow Eva Foster, the English course traces vampire literature back to the Victorian age and explores how the cultural influences of that period helped popularize vampire tales such as Bram Stoker's "Dracula." It also explores the vampire genre as it evolved in the 20th century and continues to grow today.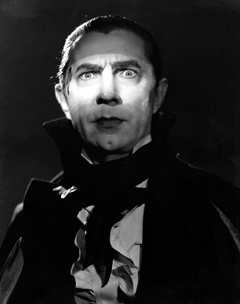 In addition to "Dracula," students will read Stephen King's "Salem's Lot" (1975), Charlaine Harris' "Dead Until Dark" (2001) and John Ajvide Lindqvist's "Let the Right One In" (2004).
Students also will view films such as the silent classic "Nosferatu" (1922), "Dracula" (1931), "Horror of Dracula" (1958) and "Twilight" (2008).
 "Society tends to create literary monsters that reflect its anxieties," Foster said. "One way to offload our concerns is to place them in the context of the supernatural. One of our oldest anxieties is death and what happens after we die. It creates much unease for people but helps fuel many of the stories focused on vampires.
Among the characters students will learn about is the forerunner to Dracula, Varney the Vampire. Varney appeared in Victorian-era short story pamphlets called penny dreadfuls - the equivalent to 1930s' pulp magazines or comic books.
That particular character, she said, was initially described as having a ghastly appearance. Likewise, Stoker's depiction of Count Dracula was less than flattering (pointed ears, bad breath). Foster noted that such characterizations are in stark contrast to those of modern day vampires, who often are portrayed as attractive men and women.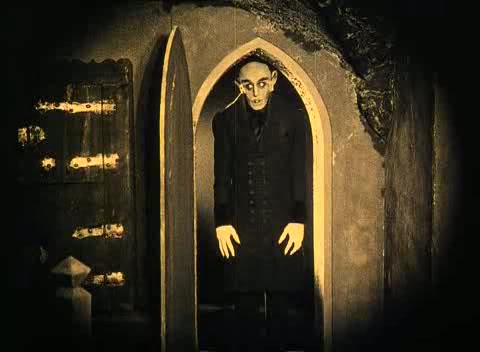 "As a researcher, this class will help me discover answers to why these literary creatures have undergone such a transformation," Foster said. "Dracula was a monster. He's often seen as a reflection of the Victorian society's unease regarding imperialism and to a lesser extent, disease. Now, vampires are pitiable or sexy. Modern vampires aren't so much a reflection of unease in society as much as they're a symbol of our cultural desires."
Through this class, students not only will read bone-chilling tales about the undead.  They also will learn how cultural experiences have shaped different literary movements.
"I want students to really see the evolution of literature and style through time," Foster said. "I believe that one needs to understand the historical context of a literary work to fully grasp it. Also, there's something useful about understanding the 'monsters' during specific eras. It tells us much about cultural values and fears."
---