Kairn Klieman, an associate professor of history at the University of Houston, joins Kristina Van Dyke, curator for collections and research at The Menil Collection, in leading a discussion of "The History of the Slave Trade and Visual Cultures in Cameroon and Nigeria" at 7 p.m., Dec. 1 at The Menil Collection.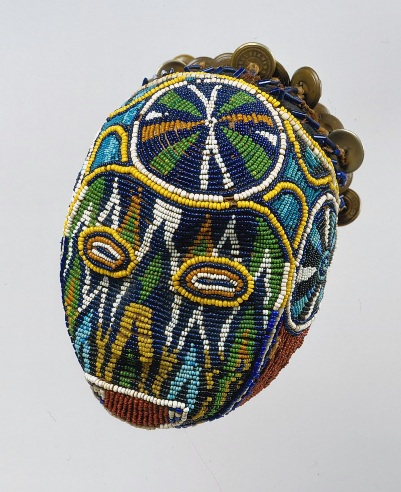 "The program is the result of collaboration between The Menil Collection and University of Houston for a graduate public history course co-taught with Van Dyke this fall. The course was designed to gauge the effects of the Atlantic Slave Trade on the visual arts of Nigeria and Cameroon, including masks, sculptures, religious rituals, and architecture," said Klieman, an award-winning researcher and teacher.
UH students enrolled in this course carried out the research and will present their results at the event.  The students - Travis Bible, Matt Campbell, Jon Dickerson, Jared Flynn, Raevin Jimenez, Tomiko Meeks, Mikaela Selley, Kristi Stephens, and Ezell Wilson -- will provide historical context and analysis of representative objects from the museum's collection of African art.
"This course provided a unique opportunity for UH students to participate in cross-institutional collaboration. Over the course of the fall semester, half of the course was offered at The Menil Collection and half at UH," said Klieman. "Students were introduced to the inner-workings of the museum and exhibitions and given access to rare research materials and the Menil's renowned collection of African art works, a number of which will be on display during the event."
The information gathered by the students in the graduate public history course and presented on Dec. 1 will aid Van Dyke and Klieman with the production of the book and exhibition on the topic.
WHAT:    

 

"History of the Slave Trade and Visual Cultures in Cameroon and Nigeria," with Kristina Van Dyke and Kairn Klieman.

 

WHEN:   

7 p.m., Wednesday, Dec. 1

Free and open to the public.

For more information, please contact Prof. Kairn Klieman at kklieman@uh.edu or 713-743-3106

or visit www.menil.org

 

WHERE: 

The Menil Collection

1515 Sul Ross, Houston, TX

Map and Parking at http://www.menil.org/visit/generalinformation.php
# # #
---